Bryan Devonshire's Top Five Tips for Running Deep in the WSOP Main Event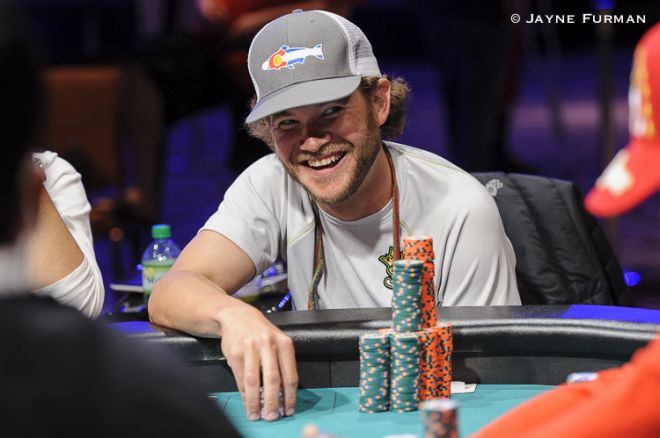 After spending many years on the tournament circuit, Bryan Devonshire gave up a full-time career as a poker professional to find a little more balance in his life. He currently spends a lot of his time working as a river guide on the Blue River in Frisco, Colorado, but still heads to Las Vegas every summer to jump back into the mix for the World Series of Poker.
Included on a poker résumé that boasts nearly $2.5 million in live tournament earnings for Devonshire are two deep runs in the World Series Poker Main Event. In 2011, he posted a 12th-place finish, cashing for $607,882 and just barely missing out on a spot in the November Nine. Then last year he was at it again, running all the way to 25th and earning another $286,900 payday.
While he's just a part-time poker player these days, Devonshire has certainly established himself as an expert on how to run deep in the WSOP Main Event. As a result, PokerNews sought him out for a short primer with his top five tips for how to run deep in poker's most prestigious event.
Tip #1: Rested is Ready
"The first thing you need to do to go deep in the Main Event is come into the thing well rested," recommends Devonshire.
"It's an absolute grueling marathon. You're going to play 12, 13, or 15 hours a day here at the Rio... really long hours. It's hard to go home, wind down and get some good sleep every night before getting back at it, so you need to come in rested and ready right away."
Tip #2: Handle Your Business
"Take care of all the stuff you've got going on in life before you even sit down to play the Main Event," Devonshire next advises. "If you go deep, you're going to be focused on poker for two straight weeks and if you have anything distracting you from that it's dangerous."
"The Main Event takes absolute focus the entire way. You make one mistake and it's 'GG' and you may end up with some really big regrets for a long period of time afterwards."
Tip #3: Be Patient
"There are so many players out there and it's such a long tournament. You don't even make the money until Day 4. Sometimes people will ask me what's a good starting stack to bag on Day 1 and I tell them any stack is a good stack after Day 1," advises Devonshire.
"You come back to Day 2 playing 250/500, so that's a 10-big blind stack even with only 5,000 chips. You've got a 60-big blind stack with a starting stack [of 30,000]. [During] my deep run in 2011, I came back to Day 2 with 21,000 and spun it up from there. Last year I came into Day 2 with 90,000 and then I went to Day 3 with 30,000."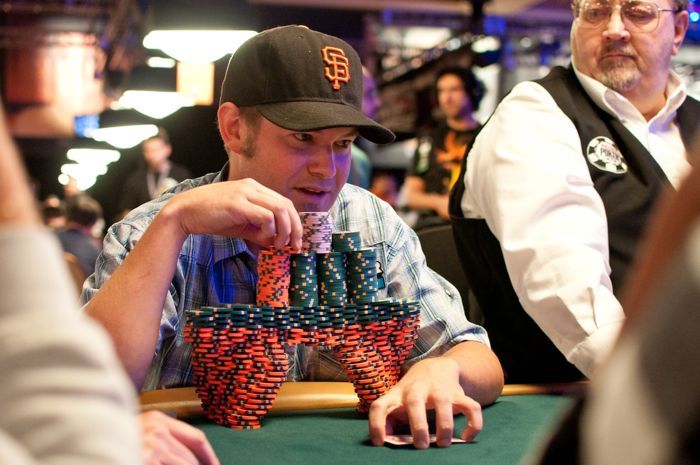 "Survival is really the key. Play small pots, play pots in position — there's no reason to play unnecessarily big pots. It's much better to give up small percentages of expected value to retain your tournament life."
Tip #4: Do Your Homework
"As you get deeper you have to do your homework," he continues. "By the time you get home after a day of poker in the Main Event, the chip counts and table draws will be posted on the internet. Your job at that point is to do your homework. Google is your friend. You'll have the names and hometowns of all these people and you should be able to look them up online."
"If they are really good at poker, they're going to have some results posted.... If they're not really good at poker, they might be good at something else in life and you might learn something interesting about the fella. Either way, you're going to get an idea of where this player is coming from."
"I'll make a little diagram of the names and chip counts around my table and start visualizing from there using all the information I can get on my opponents. You need to know your opponents to win a war."
Tip #5: Adjust and Trade the Sunglasses for a Scarf
"You always need to adjust to your table regardless of what day and what tournament you are in," says Devonshire. "Poker is a card game, but it's a game of people. Learn your opponents and do your reconnaissance. Then as you get deep and under the lights in the Main Event, people become tell boxes. The pressure is extreme. It takes a lot of getting used to and not a lot of people are used to it."
"Their tells become much more exhibitive because they're solely focused on not making a mistake. Plus the pressure just really juices up the limbic brain. A lot of people will counter that with wearing sunglasses, but you're doing it wrong — wear a scarf."
* * * * *
Much thanks to Bryan Devonshire for his WSOP Main Event advice. The first of three Day 1 flights begins today at 12 noon. Stick right here with PokerNews for start-to-finish coverage of the 2015 WSOP Main Event.
Get all the latest PokerNews Canada updates on your social media outlets. Follow us on Twitter and like us on Facebook!