Bursting Apprehensions About Tournament Bubbles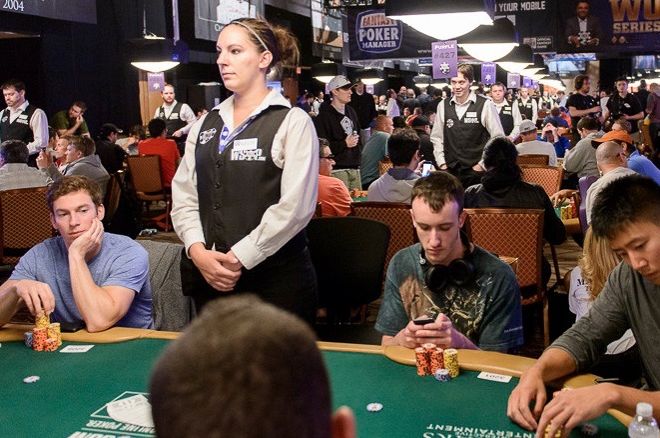 There's always been a general opinion that the bubble is the worst place to end a poker tournament. You spend hours grinding just to fall at the final hurdle and leave with absolutely nothing. Well, nothing but bitter memories.
Wait a second, though. All the bubbles I can remember most vividly have been satellites in one form or another. There was the satellite in Barcelona to the High Roller. Sure that hurt (even ignoring fact I ended up buying into the tournament directly out of stubbornness). There was also that Priority Freeroll I bubbled, missing out on a brand new iPad. I mean I have no need for an iPad, but I still felt myself wanting it — damn marketing.
Upon reflection I can't actually remember any tournaments I've bubbled. Perhaps you could argue that I have yet to bubble a big event — this is probably true, although the fact that I can't remember doing so tells its own story.
Having played thousands of online poker tournaments I can say I have had my fair share of bubbles. Oddly though, my worst and most vivid memories of online are definitely the tournaments where I end up finishing second, not bubbling.
Thinking about it, surely this makes perfect sense. The difference between second and first in tournaments is the biggest jump money-wise. Second is also the last place you can finish without beating the entire field and claiming the top prize and/or a trophy.
"But at least you've made a decent amount of money," I hear you cry. "Bubbles get absolutely nothing."
I'm not saying finishing as the last player to get nothing is a pleasant experience. It isn't. However if you are playing tournaments with a bankroll of 100 buy-ins or 500 buy-ins or something similarly comfortable, one buy-in either way is not going to make or break your poker career. Finishing first instead of second may, however, be a substantial difference to your roll/livelihood.
In other words, if you are playing within your roll, a bubble shouldn't be a big deal.
Issues arise when players take punts at higher buy-in tournaments well outside of their rolls — such as live events with huge guarantees. When players take shots at bigger events, the bubble hurts that much more as it represents a much bigger dent to their roll than happens when playing their standard multi-table tournament.
You should, of course, be trying to satellite into bigger events outside of your bankroll to minimize this effect. Those satellites are where bubbling indeed hurts the most. Say the top 10 finishers get seats to a major event and you end up finishing 11th — and end up spend the rest of the night weeping in the corner. It's understandable. But it's rare.
Truth be told, satellites to major events are not the norm for tournament players. Tournaments are. And although our minds get clouded with that one time we almost landed a £10k package to Vegas, on a day-to-day basis second place is the worst place to finish financially.
So tournament players, get practicing on your heads-up game. The bubble isn't the issue.
For more from John Garratt's online and live adventures, visit his blog Ramblings of G.