Lessons from Tony G: Video of 'The G' Playing $250/$500 Limit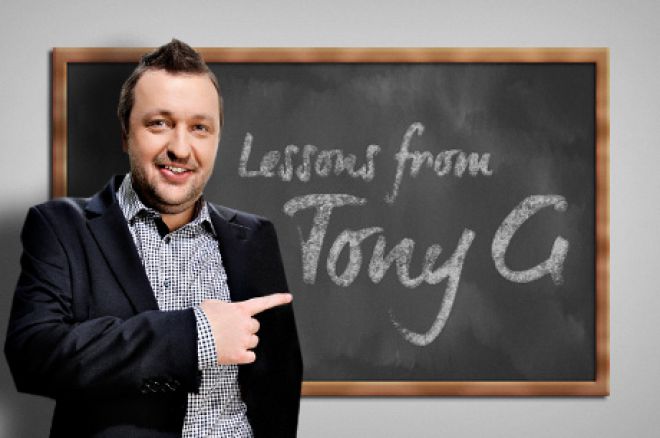 PokerNews Canada's Lessons from Tony G series examines the subtle techniques that make PokerNews Founder Tony G one of the trickiest masters of table image in the game today.
We dug deep into our strategy archives to bring this gem. Here's a video of Tony G playing high-stakes cash games on Party Poker, with his juicing and comments included.
The commentary is hilarious, and is worth the watch by itself, but you can also learn a good deal by listening to how "The G" thinks through his decisions on the high-stakes online felt.
Click here for More in our "Lessons from Tony G" Series
|
NO RE-POSTS - Follow us for more fresh content throughout the week at our PokerNews Canada Facebook Group