Conquering the 888 Steps on 888poker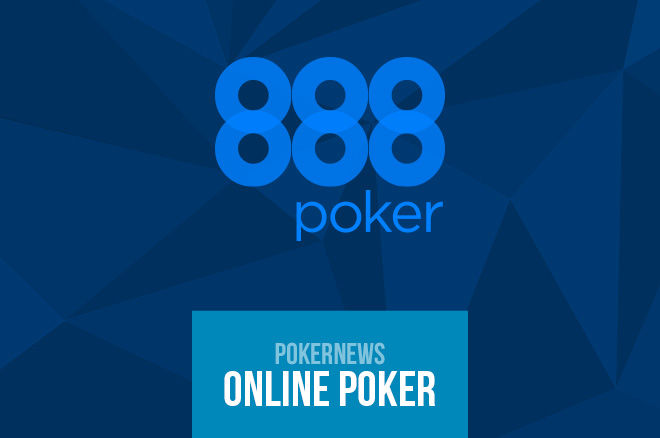 A popular category of satellite tournament offerings online are the "steps"-style tournaments which give players a chance to win their way through multiple satellites of increasing value. The "888 Steps" series on 888poker is an example, starting with $0.01 "Step 1" tournaments and proceeding upwards through higher and higher buy-in events such as entries to big Super XL Series tournaments or various live events including at the World Series of Poker.
There are certain strategic considerations to keep in mind when approaching "steps"-style satellites such as the 888 Steps. To give an idea, at 888poker the "steps" tournaments run as follows:
Step 1 — $0.01 buy-in, win a Step 2 ticket worth $0.10
Step 2 — $0.10 buy-in, win a Step 3 ticket worth $1
Step 3 — $1 buy-in, win a Step 4 ticket worth $5
Step 4 — $5 buy-in, win a Step 5 ticket worth $30
Step 5 — $30 buy-in, win a Step 6 ticket worth $160
Step 6 — $160 buy-in, win a Step 7 ticket worth $1,050
The list continues from there, but you get the idea. Each tournament functions individually as a satellite into the tournament one step higher, and if you can continue to win and proceed upwards you can potentially secure yourself a seat into the highest buy-in events for very small amounts.
It's a different and more manageable path, say, than entering a $0.01 tournament with 50,000 other players and a first prize of $1,050. Instead, you're entering a series of smaller tournaments, and depending on the number of entrants you don't even have to win each one to earn a spot in the tournament one "step" up.
Here are a few strategy considerations for conquering these "steps"-style tournaments.
1. Pay Attention to Field Sizes and Payouts
The number of tickets awarded in these steps tournaments is based on how many enter them, which means it's worth keeping an eye on how many have entered and how many tickets are up for grabs. The 888 Steps tournaments are always running, and there are times when the fields are larger and smaller depending on how many people are on the site and playing.
If you're a fan of full ring multi-table tournaments, you probably want to choose steps tournaments with larger fields, while the sit-n-go types may be ready and willing to jump into the smaller ones featuring only a table or two of players and very few tickets to advance (or even just one).
2. Be Mindful of Structures
The lower buy-in steps tournaments feature faster structures, which is often the case in many lower buy-in standard multi-table tournaments. Step 1 tournaments (for example) begin with relatively shallow stacks (50 big blinds) and have faster "turbo"-style levels. Be prepared to open up your range of starting hands a bit wider than you might play in regular MTTs. Don't be shy about being aggressive with big aces (i.e.,


and


) and pocket pairs, especially the big ones.
The higher steps feature deeper stacks and more room for postflop play and other maneuvering. As with any tournament, take some time to examine the structure before you sit down to play, and be ready to adjust your aggression level accordingly.
3. Survival vs. Chip Accumulation
Unless you're in a very small steps tournament offering only a single ticket — essentially a "winner-take-all" format — there will be several tickets awarded, which means there's no distinction between finishing with the most chips or the least chips at the moment the tournament bubble bursts. If there are 12 tickets being rewarded, you can be in 12th place with just a single big blind left and still get the same ticket the player with 150 big blinds in first position gets when the last knockout happens.
This means once the bubble does approach you should avoid marginal spots and/or taking unnecessary risks unless you are in danger of bubbling. You may even in some cases narrow your starting hand selection dramatically, especially if you have a comfortably large stack and aren't in any danger of bubbling unless you decide to get involved and gamble (against your best interests).
4. Aim to Reach Ultimate Average Stack Status
You do, of course, have to accumulate chips to avoid being eliminated, but your goal in a steps tournament (or any satellite) isn't to accumulate all the chips — just enough to keep your seat to the end. When you sit down in such a tournament, make a note at the start what the average stack will ultimately be when the bubble bursts, then make that your chip goal for the tournament.
In other words, if there are 10 tickets to be won and 200,000 chips in play, that means an average stack at the end will be 20,000 chips. Until you reach that total you can think in terms of chip accumulation (as you would in a regular MTT), but after that you can revert to maintaining, not accumulating — i.e., trying to keep what you have by winning enough to make up for the blinds and antes you're spending.
5. Distinguish the Folders from the Players
Others are aware of these strategies and how satellites work, too, and so you'll often see players who have average or above average stacks start folding a lot more often once the bubble approaches. If you're paying attention, you will be able to identify the "folders" who appear to have checked out, so to speak, from getting involved further from the active "players" who are still trying to win chips.
This creates a unique situation where even if you're below the average in chips, you can be aggressive with blinds steals, preflop opens, and generally pressuring those you think are more inclined to let hands go rather than risk slipping in the counts and becoming less assured of winning tickets.
Final Thoughts
Beyond these strategies, know also that you don't have to begin with Step 1 — you can skip ahead to the higher buy-in steps and start further up the ladder. Think about your bankroll and also the amount of time and effort you are willing to commit to advancing toward an ultimate goal in the 888 Steps sequence or other "steps"-style tournaments.
If you don't have an 888poker account, it's as good a time as any to get one since right now you can get an account and start playing without even making a deposit.
Create your free 888poker through PokerNews and you'll be awarded a free sign-up bonus of $88 (£20 in the UK) which includes $8 in free cash and tournament tickets and an $80 bonus. That means you can step right up and into the 888 Steps tournaments right away.
Get all the latest PokerNews Canada updates on social media. Follow us on Twitter and like us on Facebook!