Eight Ways to Start Adding to Your Poker Skill Set Right Now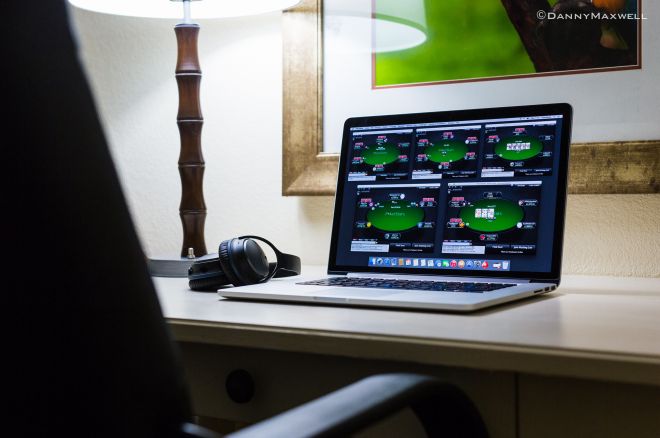 Ask a selection of professional poker players, particularly those who ply their trade online, if it is growing increasingly difficult to win at the game, and most — if not all — will answer with a resounding yes.
That does not mean that the game is unbeatable — far from it, in fact. But it does mean that in order to succeed in the modern poker world you are continually going to need to improve your skills, because I promise you a large number of your opponents are doing just that and you run a very real risk of falling behind the curve if you don't.
One reason the games are much tougher than they were four or five years ago is the sheer wealth of information that is out there for players to digest. Long gone are the days where all that new players had at their disposal were a handful of strategy books and a dream. Today's players have a plethora of learning options at their fingertips that allow them to sit down for the very first time and not be a total "fish" but actually have some useful poker knowledge stored in their brain from the start.
Below are a handful of options available right now to players wishing to add to their poker skill sets and improve their games.
1. PokerNews strategy articles
The strategy section of PokerNews is a great place to start the learning process, not least because the articles here are free of charge. Contributors here come from a variety of backgrounds, among them professionals, authors of poker strategy books, serious-minded part-time players, PokerNews staff members, and more. The archives go back a decade, meaning a quick search will find you articles on just about any strategy-related topic and/or game you can imagine.
2. Poker forums
Forums are another (usually free) avenue for you to explore. While these places are sometimes home to so-called "trolls," navigate your way past them and do some digging and you may just find some golden information underneath all the bravado and over-simplistic questions such as "Should I push all-in for three big blinds with pocket kings?"
3. Utilize social media
I'd hazard to guess almost everyone reading this article has a Facebook or Twitter account — probably both, to be honest — and that most of you follow several big name pros via them.
You'd be surprised at how many poker pros are actually eager to engage with their followers and even in some cases to give poker-related feedback. You shouldn't expect free coaching, but some pros are happy to discuss strategy issues over social media. I'm fortunate enough to have been able to bounce some ideas off a number of British pros whose games I respect, some of whom I know primarily via Facebook and Twitter.
4. Discuss hands with friends
Even if your friends are the nut-worst at poker, it is still worthwhile chatting with them about hands. Why? Because no matter who you talk to, you'll get a different perspective on how to play a hand. Even talking to a weak player whose understanding of poker is limited can help you to exploit similarly-skilled opponents in the future.
Of course, it makes more sense to talk poker with players on the same level or higher than you, so try to surround yourself with friends who are solid, thinking players.
5. Take advantage of Twitch
Twitch has taken poker by storm and is a superb tool for up-and-coming poker players and experienced folks alike. While I personally think Twitch isn't necessarily great for the longevity of poker — that's another article entirely — I do admit that it is a great, free, and entertaining way to learn the game, especially from some of the star players who are committed to stream a certain number of hours each week.
It's not only the stars of the game who Twitch. There are scores of lesser known, winning players who are showcasing their skills for you to stream at you leisure. Search around a little on the site — you'll be surprised at the wealth of quality content already available there.
6. Bury yourself in a book
Speaking of social media, Twitch, and other online attention-getters, reading in general has fallen out of favor for some. However the level of engagement that occurs when you immerse yourself in a well-written poker strategy book often can energize your thinking differently and more thoroughly than happens when passively watching a video.
Many of the older titles out there are outdated thanks to the game of poker constantly evolving, but some are still worth a read to arm you with the basics of poker. Some of the more modern publications such as Chris Moorman's recent title, Moorman's Book of Poker (reviewed here) or Jonathan Little's recent books including his new collaborative effort Excelling at No-Limit Hold'em (reviewed here) are definitely worth picking up.
7. Join a training site or hire a coach
There are several poker training sites out there for you to join, the vast majority of which will cost you money in the form of a joining fee and then a monthly subscription. Unless you're playing for tiny stakes, the monthly cost will probably only be the equivalent of one cash game buy-in or tournament, so these are usually quite affordable.
A more expensive way to improve is to hire a poker coach. Your coaching will often be one-on-one and more intense than any other method, but this may suit your learning style. Make sure that you vet any potential coaches carefully to see if they're winning players and find one who plays a style you currently play or want to emulate.
8. Practice, practice, practice
It's widely accepted that it takes approximately 10,000 hours of practice for a human to master a skill, and the only way you're going to log 10,000 hours is to get your grind on and gain experience from playing this amazing game.
Improving your skills and knowledge does not guarantee you will succeed, but it does increase your chances of doing so. Any player serious about adding to his or her poker skill set is probably already exploring some or most of these eight options — you should, too, if you want to better your chances at becoming a winning player.
Get all the latest PokerNews Canada updates on your social media outlets. Follow us on Twitter and like us on Facebook!