Facts of WSOP Life: The Mechanics of Playing at the Rio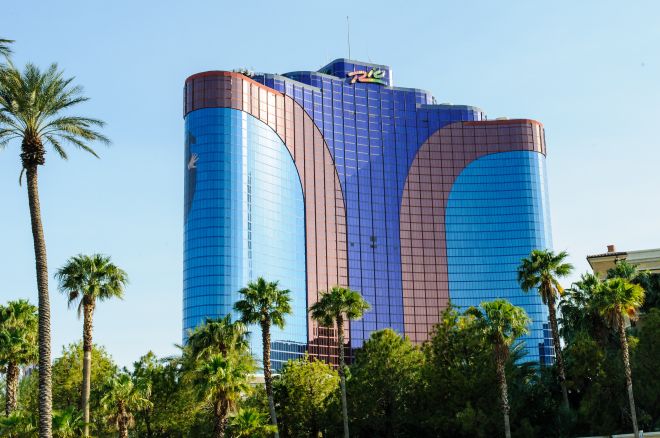 There are some big things to remember when you head off to the World Series of Poker, including how to play your best game, what your trip schedule looks like, and so on. Some simple facts, however, are also useful for me to remember as I navigate the WSOP. None of these is a thrilling bit of knowledge, but the cumulative effect of keeping them all in mind makes my trips much more pleasant.
All of these facts result from the huge scale of the WSOP. You can think of them like the din of chip-shuffling in the Amazon Room. Everyone I know has been surprised by that cacophonous sound when arriving for the first time at the WSOP. Of course, the explanation for it is perfectly obvious in hindsight. Thousands of players can make a lot more noise with their chips than can the dozens (or less) most of us are used to hearing, and that means that you can expect the loudest chip-clacking you've ever heard.
Just because something is obvious, however, doesn't mean it's easy to predict. So here are a few other obvious-in-hindsight facts that influence everyone's experience at the Rio — all worth knowing about in order to come prepared.
1. Drink service is scarce at the Rio
There are simply so many tables that it's hard to serve them all simultaneously. Consider bringing your own water bottle, and know that you might need a sharp eye if you want to order something.
2. Cab lines are long at the end of the night
This is particularly true of the Convention Center entrance (in back), so remember this when you're making your schedule. Remember also that sometimes lines are shorter at the front of the casino. In the worst cases you can walk (carefully!) to the Gold Coast next door, as there are often cabs available there. Relatedly, if you're driving to the WSOP, leave a few extra minutes for the walk from where you park to where you play; you probably aren't going to get the spot you want.
3. There are far more tables than auto-shufflers
In other words, you will usually be playing without a auto-shuffler. If you're not used to poker with hand shuffling, exert a little extra observational effort. Cards sometimes get stuck under the rail and forgotten. Cards from the two decks at a table can get mixed together. And cards get exposed during the shuffle. Don't be shy about speaking up if you think something is wrong, and politely encourage dealers to follow the guideline dictating that they count the stub at least once per down.
4. Tournament registration lines can be very long
Sometimes the wait to register for an event can be an hour, or even more. You can save time by registering during a quiet period. If you don't manage to do this, I suggest you keep your ears open, because slow-moving late-night registration lines generate some of the most amusing conversations in poker.
5. Temperatures in the playing areas vary, sometimes to extremes
It's not easy to regulate the temperature in a room that might contain 300 or 3,000 people. Sometimes the tournament rooms have been very warm, though in recent years they've often been cold. If you bring a backpack to the poker room, consider packing a sweatshirt.
6. Bathroom demand is high (especially during breaks)
With or without rapid drink service, thousands of players means there is a high demand for bathrooms. Remember that the lines might be long on breaks. I usually just walk all the way up into the main casino to avoid the line. You might also be surprised at the quality of the portable bathrooms that are outside (past the Amazon room).
Like the thunderous sound of those chips, all of these details quickly become obvious after a few visits to the WSOP. But if you haven't come before — and even if you have — keep them in mind and plan accordingly.
Get all the latest PokerNews Canada updates on your social media outlets. Follow us on Twitter and like us on Facebook!