Five Ways to Start Climbing Out of a Poker Downswing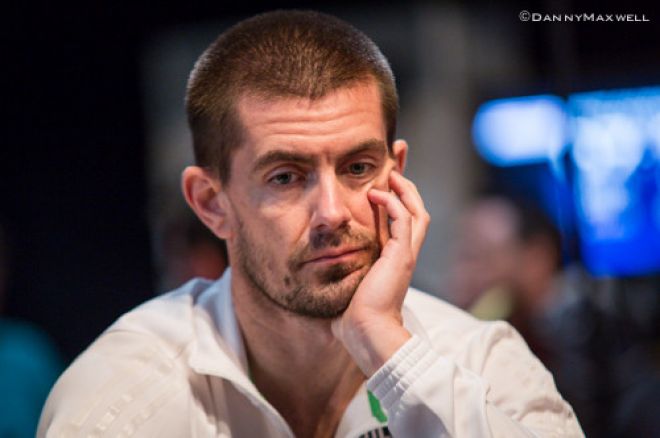 Currently I have several poker coaching clients who are in the midst of downswings. In some cases, they've lost numerous sessions and significant sums of money.
If you play poker long enough, eventually you, too, will experience a downswing. You'll show up to the table with great expectations only to find that your mind and your play are completely out of sync. Maybe you've misplaced your aggression or are unable to even buy a pot. Making things worse, along with each loss comes a downturn in self-confidence and motivation. The burning questions that will sear themselves into your mind include "How long is this going to last?" and "What can I do to get back on track?"
While the climb out from a downswing can be long and arduous, there are several things you can do to decrease the pain and increase the likelihood of success. Here are five things you can do right away that can help you focus more directly on your situation and determine how best to turn things around.
1. Have a "why"
When things get tough, remind yourself of why you play poker. Is it to support your family or so that you won't have to work for someone else? Having a really good answer for why you are subjecting yourself to a variance-laden game can help you maintain your composure.
2. Assess your technical and tactical skill sets
Do you have a fully developed strategy? Is it sound? Are you deploying your knowledge effectively?
Your ability to read hands, anticipate plays, and make adjustments is paramount to your success. The way to develop these skills and knowledge is through good coaching, studying, reading, and practicing. Often a downswing offers the perfect opportunity to master (or remaster) the fundamentals.
3. Assess your mental game
How is your ability to concentrate? Handle pressure? Rebound from mistakes? Do you consider yourself to be mentally tough?
A great way to increase mental toughness is to work with a mental game coach. You can also model successful players and read books on the mental game. Resiliency is your friend if you are a poker player.
4. Look for ways to make small improvements
When things are not going your way, it can be easy to start thinking things will never turn around. Instead of focusing on the huge hole you need to dig out of, pay attention to small improvements you can make. What features of your situation can you even potentially change?
One of my clients was resistant to the idea of recording each of his hands, but since he was in a huge slump, he decided to give it a try. To his surprise, making this small change improved his game. He noticed where he was making small errors, and this led him to make some small changes which ultimately led to him playing better.
5. Consider what your poker hero would do
What would the player (or person) you admire most do if they were in your situation? Taking the perspective of an accomplished player may open your eyes to some things you can try. Brainstorm some possible strategies and try them out.
The bottom line is that when things are not going your way, it takes exceptional mental toughness and effort to find eventual success. In most cases, the worst thing you can do is more of the same. Make a plan from your list of possible solutions, implement it, track and measure your results, then tweak as appropriate.
Sometimes even small changes can bring big results. And always remember, as long as your fundamentals are strong, this, too, shall pass.
Dr. Tricia Cardner is the author of Positive Poker with Jonathan Little, available in paperback, audio, and e-book formats via D&B Poker as well as through the PokerNews Book Section. Follow her on Twitter @DrTriciaCardner.
Get all the latest PokerNews Canada updates on your social media outlets. Follow us on Twitter and like us on Facebook!