A Guide to Navigating PokerStars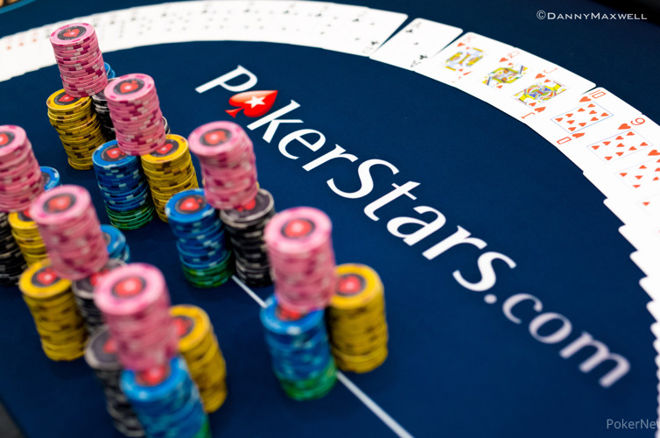 PokerStars helps you develop your poker strategy simply using the "practice makes perfect" mentality.
So whether you need to learn video poker strategy, Pai Gow poker strategy, Jacks or Better video poker strategy, or a Texas Hold'em bonus poker strategy, take these descriptions when approaching the games and tournaments on PokerStars and you'll be good to go.
Poker games
Home games
Home games are a fun way to get your friends involved in poker (and consider their abilities).
On PokerStars, you can create home games for you and your friends using an "online poker club." In this club, you can choose a fun name, invite players and then compete for free.
In preparation, feel free to update from your online poker strategy pdf to real-time tips from PokerNews.
Texas Hold'em
Texas Hold'em is the most popular of all the poker variations and all the marquee tournaments worldwide (WSOP, WPT, EPT, etc.) play this variation. So make sure you understand the Texas Hold'em poker rules and follow our strategy section closely, starting with getting in the mindset of your opponent.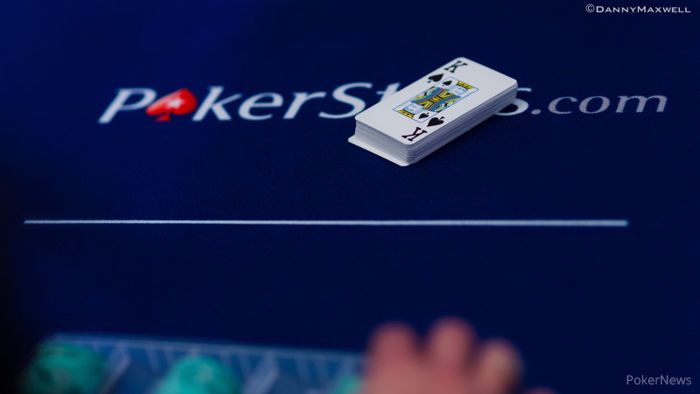 Omaha
There are five key differences between Pot-Limit Omaha and no-limit hold'em.
Before you try your hand at Omaha poker, learn the game. Omaha poker is mainly played with high hands only and players receive four hole cards rather than two. The next item on this list, Omaha Hi/Lo, is the "high-low" split version.
Omaha Hi-Lo
As mentioned above, Omaha Hi-Lo is a popular version of Omaha poker with small differences, namely that the pot is split between the high and low hands.
5-Card Omaha/5-Card Omaha Hi-Lo
The rules for the 5-card versions of Omaha are similar to regular Omaha, only you are dealt five cards rather than four while again using two cards from your hand along with three on the board to form a five-card poker hand.
Courchevel/Courchevel Hi-Lo
Courchevel is another variant of Omaha Hi in which players are dealt five hole cards instead of four before the flop, along with a single shared community card sometimes called the "flopet." On the flop, two more community cards are revealed. Courchevel then proceeds similarly to a standard Omaha hand, with players required to use exactly two of their five hole cards and three of the community cards to make the best five-card hand at showdown. This variant has a very large European following.
Seven Card Stud/Seven Card Stud Hi-Lo
Before the Texas hold'em poker boom, seven-card stud was one of the most popular poker variations. With two to eight players, seven-card stud does not involve a flop or, in most cases, community cards.
Get your game on here with these tips for every street.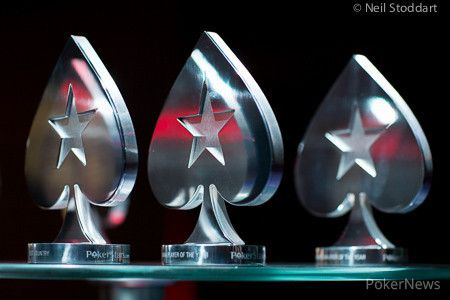 Razz
One of the most underrated and (by some) loathed games in poker, razz is a part of the H.O.R.S.E. and 8-game mixes. As a standalone game, it has never gained much popularity but is used to help get others more acquainted with stud games as a seven-card stud game itself. Players who enjoy razz plead that this game not be disregarded.
Five-Card Draw
PokerStars is your best bet for finding both five-card draw cash games and tournaments at a variety of limits. It is also possible to hone your skills at the play money tables there and play 5-card draw online poker free of charge with no risk to your bankroll.
2-7 Single Draw Lowball
No-limit 2-7 is a single-draw poker game where the player with the best low hand wins the pot. Each player is dealt five cards to start, and then has the chance to discard (or replace) any cards in their hands for new cards during the draw round.
2-7 Triple Draw Lowball
2-7 triple draw lowball has become a favorite of some of the best high-stakes players online and is often a part of the mix when it comes to the biggest mixed games in the world, but outside of the WSOP, it can be tough to find a place to play and learn this unusual variant of poker. So try it out here!
8-Game Mix
PokerStars' 8-Game Mix gives players the opportunity to play these different poker games: Limit 2-7 Triple Draw, Limit Hold'em, Limit Omaha Eight or Better (Hi-Lo), Razz, Limit Seven Card Stud, Limit Stud Eight or Better (Hi-Lo), No Limit Hold'em and Pot Limit Omaha.
Badugi
Badugi is a type of draw game, and more specifically, a variant of triple draw. Accordingly, you will find that the way hands are played shares many similarities with a game like 2-7 triple draw.
Triple Stud
Triple Stud from PokerStars is a combination of three seven-card stud games: Stud Hi, Razz (seven-card stud low) and Stud Hi-Lo (Eight or better).
When in doubt, make your way to to this fun games page.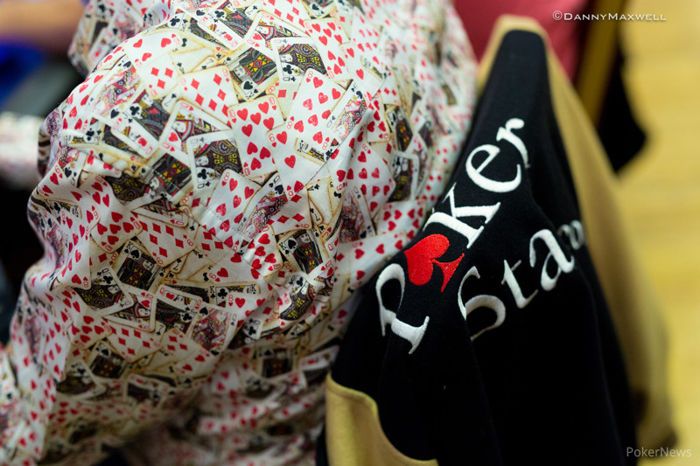 Poker tournaments
With tournaments starting every second online, PokerStars is a leader in the online tournament space at least as far as your options are concerned.
Beat the Clock
This new Sit-&-Go-style game dubbed Beat the Clock is prominently featured in the poker client with a tab in the main menu bar. Not only is this game fast-paced due to the quick increasing of blinds and five-minute duration, but also because the game is held in the Zoom Poker format at four-max tables.
Read more on this new style here.
Knockout Poker
Knockout poker multi-table tournaments and Sit & Go tournaments put a cash bounty on everyone who takes part in them. Thus, the more players eliminate each other, the more money they receive.
Spin & Go
This fast-paced Sit & Go format can win players up to $10,000 times their initial buy-in!
Sunday Million
This is the biggest and most popular weekly online tournament, with a $215 buy-in and a $1,000,000 guaranteed prize pool. Satellites for this tournament run throughout the week as well at a range of buy-ins.
Sunday Warm-Up
This tournament is for those who don't want to wait for Sunday Million. Instead, pick a time zone that suits you and go for the largest prize pool you can find.
Sunday Storm
Yet another tournament with a large prize pool that you can work your way into with a direct buy-in or satellite win.
Sunday Majors
Sunday is the day when PokerStars largest tournaments run, as evidenced from the description of some of the events above. Others to add are the Sunday Kickoff, Sunday NLO8 and the Sunday Supersonic. Whatever tournament you're looking at, you're sure to get the payoff if you make it through.
Saturday Line-Up
Because Sundays are such a spectacle, PokerStars didn't want Saturday to feel left out, so because you didn't already have enough tournaments to look at, you can join any of these tournaments on Saturday: Micro, Eliminator, Splash, KO, Duel and Speedway.
Bounty Builders
This series of progressive knockout tournaments runs daily with guaranteed prize pools, ending with the ever-so-aptly named Battle Royale.
The Big Leagues
Huge play money tournaments with a 50 million play-chip buy-in or above are found here.
Omania
Don't miss your guaranteed Omaha tournaments that you know and love. Find a buy-in that suits your fancy and get to work.
The Hot Turbos
Careful or you might miss this tournament entirely. Though, it would be difficult because they run seven days a week in a turbo structure and a guaranteed prize pool at a variety of buy-ins based on the stakes you choose. As usual, Sundays are fun days and the prize pool jumps up.
The Daily Bigs
Big money guarantees are a daily process at PokerStars, so grab a few dollars, buy in and see what you can get accomplished in a day's work.
Sunday Billion
This weekly play money tournament allows you to sharpen your skills and then prove them in a safe environment against pros and amateurs alike. This one is for all the pride points, and, you could compete for a share of 1,000,000,000 chips.
Women's Sunday
It's like ladies' night but different, or exactly the same. This tournament is exclusively for women and runs every week on Sunday.
WCOOP
The World Championship of Online Poker hosts 82 separate events and has more than $50,000,000 in guaranteed prize pools. While this year's tournament has ended, there's always next year.
SCOOP
The Spring Championship of Online Poker is an online poker tournament series annually that allows players at all levels to compete in championship-level events with a various range of buy-ins.
MicroMillions
Called the richest low-stakes tournaments in poker, the MicroMillions has small buy-ins and massive tournament winnings. It's designed with the underdog in mind.
TCOOP
The Turbo Championship of Online Poker is an annual series that works in 50 separate events with a wide variety of games and a modest buy-in. For those with a need for speed.
Live Event Satellites
PokerStars wants to provide any level of player with opportunity. Thus, compete in the live event satellites to try to win your way into the biggest live events out there.
VIP Tournaments
Sometimes being a part of the club is kind of nice. Oh, yeah, and it means gifts, cash and tournament entries. And sometimes tournaments.
WBCOOP
The World Blogger Championship of Online Poker allows bloggers to do what they do best in the name of free tickets, tournament prizes, additional swag and event entries.
Types of tournaments
There are many types of tournaments out there at PokerStars, but even before you start nailing down your Mississippi stud poker strategy, you should know the difference between these tournaments.
Sit & Go
A Sit & Go tournament does not have a start time; it begins once all the seats are filled. The size of these tournaments range widely and there are many types of Sit & Go formats. This format is also available in satellite and cash tournament forms.
Spin & Go
This tournament is a form of Hyper-Turbo Sit & Go, giving players the opportunity to try to obtain a prize pool much larger than the tournament buy-in. With only three players and a random draw to determine the prize pool, this could be your chance to win big.
Freeroll
This tournament is free to enter and offered on a weekly and monthly basis with free cash prizes going to the winner.
Fifty50
A type of one-table Sit & Go, this event ends when half its players have been eliminated, paying off those lucky remaining based on the chip count percentages at the tail end of the event.
Steps
As the name indicates, this event has different tiers of play, allowing players to work their way up from within the Sit & Go format. Even if the odds are not in your favor, you can work your way up or occasionally win a chance to play the same level again.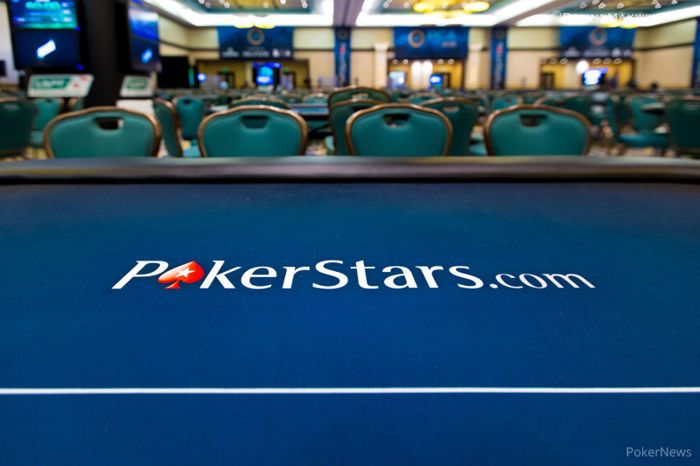 Multi-Table Tournaments
Players start with an equal number of chips and compete for each other's chips as the blinds and/or ante increases. Run out and be eliminated. As the game continues, players move from table to table to keep the table full or balanced.
Shootouts
This multi-table tournament keeps players at their original table until the rest of the players are gone. From there, players advance to another table until the process repeats itself again. This tournament also features double and triple shootouts which require you to win two or three tables, respectively, to win.
Heads-Up Tournaments
Also called a 1-on-1 tournament, players are matched in pairs and play in brackets until one player is left.
Satellites
The prize of these tournaments is entry into a larger tournament.
Phased Tournaments
This tournament has various phases that players can choose from in the beginning stages and then combine to form the final stage at the end of the tournament.
Rebuy Tournaments
Players in these tournaments can buy more chips during the event, even once you've run out (with some reservations).
Re-Entry Tournaments
Players can reenter a tournament immediately after elimination or during a late registration period.
Bounty Tournaments
There are multiple types of bounty tournaments: fixed, Team Pro and Knockout. In each of these, players are awarded special cash prizes for eliminating other players.
Knockouts
A cash bounty is placed on every player. Eliminate someone and win a prize; win the tournament and win your own bounty.
Progressive Knockouts
Hold onto your hats! This version of knockout tournaments takes a percentage of every knockout bounty and puts it toward the bounty of the player who caused the knockout.
Multi-Stack Tournaments
Each player's chips are divided into equal-sized smaller stacks that they can choose to start with or save for later. Players can add stacks throughout the tournament (just not during the current hand).
6-Max and 4-Max
6-Max means six seats and 4-Max means four seats at each table during the tournament.
ZOOM
This fast poker format allows you to fold your hand at any time and find new opponents at another table (even just before your turn to act). Once the action gets down to the final few tables, the tournament returns to a freezeout format.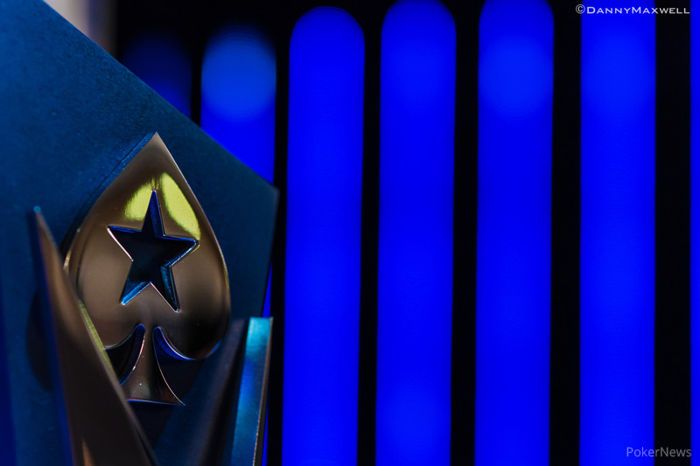 Turbo
The blind levels in this tournament are quicker than standard play, with each round clocking in at about five or six minutes.
Hyper-Turbo
In this tournament, the blind levels increase quickly, obviously faster than the turbo tournament. The rounds usually last about three minutes.
Splash
This turbo rebuy tournament is usually a satellite, with the levels increasing at a fast pace and a 90-minute rebuy time.
Time Tourneys
This type of tournament has a set duration, which is indicated in its name and in the lobby. After the allotted time, the event ends and the players divvy up the prize pool based on ending chip count. There is also a clock symbol to distinguish this tournament in the lobby.
Guaranteed Tournaments
Tournaments often have guarantees. In many of PokerStars' cash tournaments, the prize pool is guaranteed to reach an amount, which could range from $500 to $1,000,000.
Win the Button
This tournament awards the winner of each pot with the dealer button. In the later stages of some tournaments, the movement switches back to normal button.
Bubble Rush
This tournament was launched in August for players who want to get in on hyper-turbo games that go until the bubble is reached. These games slow down when the bigger prizes are on the line.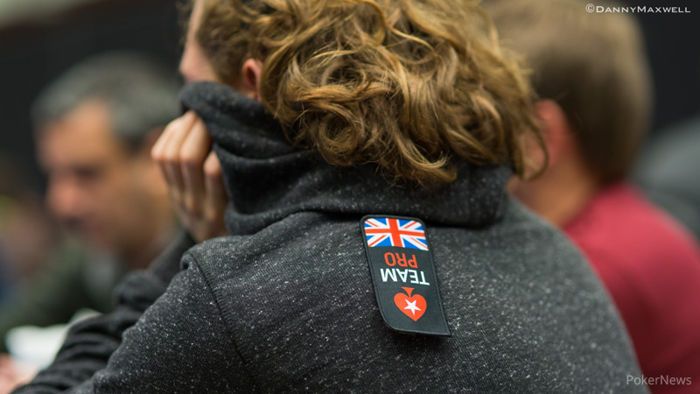 Color Scheme
Some tournaments are identified by color, which indicates what type of tournament you are playing on the platform. So pay attention.
Purple – Live events
Dark Blue – Satellites to online tournaments
Black – Steps
Orange – Championship Events/Satellites
Light Blue – PokerStars Championship Bahamas Events/Satellites
Pink – Women's events
Burnt Red – Freerolls
Dark Gold – Play money
Red – Special tournaments
Whatever you decide to play, make sure you make your choice and the distinction between real money and play money games before you get started.
Now, go have your cake and eat it too!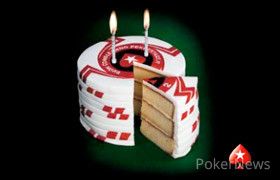 ---
Get all the latest PokerNews Canada updates on social media. Follow us on Twitter and like us on Facebook!