How to Play Poker For Real Money with Little Risk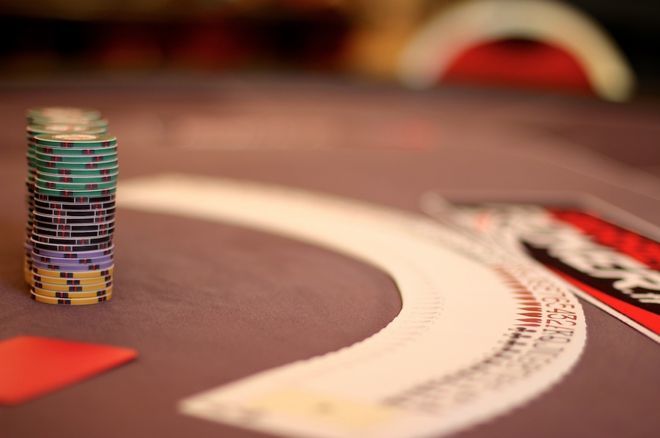 Heading onto the computer to play poker online can be a low-risk pursuit. Until real money gets involved.
With the poker rules and a list of the best poker sites in hand, poker players go online every day to play the game they know and love.
They also take their chances in online poker rooms, hoping to learn to play poker like a pro and scouting for where to play poker online for money.
Ultimately, what it comes down to when players are looking for a site to put their money on, the most important question to answer is: Why trust them with your real money poker bankroll?
Poker players who are going to play for real money should entrust their money to an established name in the industry. That means players want to choose a poker site that has the right software, traffic, customer support and deposit methods.
In this article we discuss some other things you, as a player, will want to consider before you decide to play poker online for real money.
1. Utilize deposit bonuses
When signing up for a poker room, new customers always get a bonus for making an account, and while the size and conditions of the bonus may change, most require an initial deposit to receive the gift.
Then play in online poker rooms can begin. But customers should be wary of no-deposit bonuses to test the software without risking your bonus.
An increasing number of sites are providing this option, but the main downside to them are that the types of bonuses players can receive are much smaller than a typical welcome, sign-up or first deposit bonus.
From there, once you've started to find the best online poker sites and the bonus you want, the site will try to engage the customer to join a loyalty or VIP program that can offer huge prizes.
These are usually great options for people who want to play poker online, but sometimes the payout isn't worth the pay in, or the stakes and volume a player must play in order to reach the reward.
The size of the bonus is generally a good way to choose online casinos. The mention above of no deposit bonuses and deposit bonuses comes in here; one is best utilized if players plan to spend awhile at the casino, the other is better used in the trial stages.
The no deposit bonus is basically free money into the player's account to sample the offerings and can sometimes come in the form of free spins (instead of actual cash).
The deposit bonuses generally need money from your own account in order to give the set-amount bonus or the more common match bonus (a percent of what is deposited).
Regardless of the choice players make when starting in at an online poker room, players should be sure to read the fine print, but also be sure to utilize the bonuses they can. Ultimately, players can try out a number of rooms for free (to get the feel of it) and players can build their way up to bigger stakes (part of which is already given than if the players had to simply give their own money).
Click here to review some of the top poker sites with great bonus options.
2. Play freerolls to build a bankroll
If players want to keep their risk low, freerolls are a good call. Many online phenoms got their start on online poker sites through freerolls, starting with nothing.
Freerolls are tournaments that cost nothing to enter, which means players can get started for free and not have to worry about risks while they play online poker (and nab the real money prize).
These tournaments are some of the most popular tournaments in poker because of the low cost and risk associated with them. As players advance, this tournament style continues to be popular because players can test out new strategies without risking their own bankrolls.
Some sites offer qualifiers to WSOP bracelet events and even the WSOP $10,000 Main Event! And to think, those players may have entered for free!
Freerolls are the perfect way to build a bankroll while still crafting the skills necessary for other poker tournaments that require a buy-in.
By checking out some of the freeroll offerings on PokerNews, players can delve into the minefield that is freeroll tournaments with exclusive freerolls that allow play against a much smaller field since only those that qualify win a seat.
Whatever tournament players decide is right for them, freerolls can build the bankroll and teach sound bankroll management whether it be high-stakes poker or micro-stakes poker.
As players get in the game, PokerNews wants to make sure that most go in eyes open. Here are some pros and cons of these tournaments.
3. Choose the right game
Selecting the right poker game is important in the same way discovering where to play poker online is important.
Most players take to the no-limit Texas hold'em and stick with it through their early poker development. Others find that they can't sit still and need some options. Either way, players can find the one best suited to their preferences and skill sets.
There are multiple no-limit hold'em games to choose from, including full ring, short-handed and heads-up. There's also cash games and tournaments, Sit & Go tournaments, online tournaments and live tournaments.
Even at that level, once players have decided which tournament they want, they can be even more selective about the specific poker games within the category.
Let's start with full ring. This usually refers to games played at nine-handed tables (occasionally 10-handed) that are slower in pace and have tighter play. The more players involved, the higher the hand values go, which translates to the more knowledgeable players being stricter with their starting hand selections. The more disciplined and patient a player is, the more she will like this format.
Short-handed refers to six-handed games and heads-up is self-explanatory. Short-handed poker games tend to have twice as many hands dealt per hour than a full ring game (and thus are generally faster). Heads-up play is even faster.
Cash games and multi-table tournaments present more dynamic forms of poker. Many say that cash games are a more reliable profit source than tournaments, which may be better for the cautious online poker player because of the lack of variance.
Tournaments, on the other hand, typically only pay the top 10 to 15 percent of finishers, which means the great majority walk away as losers, but the payday is generally worth it for those who do make it.
Sit & Go tournaments are designed to finish quicker than other tournaments because of the smaller field, "turbo" structure and are either full ring, short-handed or heads-up. They tend to provide players with an opportunity to test the waters and deal with increasing blinds and antes.
Online poker and live poker are considered by many players to be two different kinds of poker entirely. Live tends to be slower paced, is more social and tends to have higher variance. Online, players have more choice over when they play and duration of play. The online games are tougher with the same limits as their live equivalents due to a player pool of less experienced players when in a lower stakes poker game.
4. Have a plan
Deciding to play in an online poker room is not the same as having a plan for how to win. No, that's an objective.
When learning to play poker online for real money, players should prepare by making a list of strategic truisms that are both difficult to execute in some cases and then some that are easier to put into practice.
Some of these are simple, like, remember the importance of position and don't bluff a calling station. Others are on the odd side, like breathe, get up every once in a while and quit at midnight.
But putting specific strategic ideas down on paper, like look for tells, make thin value bets on the river or find hands to look through later, can reinforce players' learnings and make them second nature.
Once players learn to survive the lower stakes, players can move beyond them and let go of some of that cautious risk for poker mastery.
---
Stay connected. Follow us on Twitter and like us on Facebook!