Keep It Real by Keeping Records of Your Play, Daniel Negreanu Shows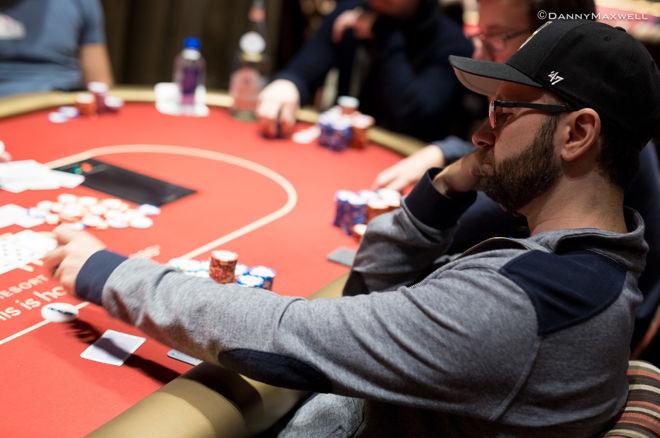 You might have heard about or read Daniel Negreanu's blog posts regarding his recent results and plans for the new year. His post "Year End Results" in particular affords some useful food for thought for poker players with a desire to improve their games.
In advance of the post, Negreanu asked his Twitter followers a poll question regarding the $2,792,104 for which he cashed in tournaments during 2017, a total that kept him in first place on Hendon Mob's All-Time Money List with more than $35.3 million in lifetime tournament earnings.
The question Negreanu asked was whether he had spent more or less on buy-ins than the amount of his winnings during the year. More than 22,000 responded to Negreanu's poll, with 65 percent guessing Negreanu's buy-ins were less than his total cashes for the year — in other words, that he enjoyed at least some profit from his almost $2.8 million in cashes.
In 2017 I cashed for $2,792,104. Do you think I spent more or less than that amount I cashed for?

— Daniel Negreanu (@RealKidPoker)
It wasn't that surprising to see the majority of respondents guess Negreanu had spent less on buy-ins than he had collected in cashes. After all, not only do tracking sites like Hendon Mob list tournament winnings without noting players' buy-ins or "ROI" (return-on-investment), many of us instinctively think of tournaments in such terms. That is to say, we tend to think of "winnings" as entirely distinct from the costs associated with playing.
When someone plays a $365 buy-in tournament and min-cashes for $600, it's more likely the player will afterwards speak of "winning" $600, not "profiting" for $235. Many of us will think to ourselves in such terms as well, the pleasure of cashing essentially eclipsing from our memories the mundane necessity of buying into the event.
However, if the poll results weren't surprising, it was something of an eye-opener to discover the correct answer to the question was in fact "More." As he detailed in the post, Negreanu actually spent $2,874,164 in buy-ins for the year, meaning he'd earned $86,140 less than he'd spent.
As Negreanu explains, one reason why he did the poll and shared his results was because doing so provided "a good illustration of the illusion that players cashing for $2 million in a single year is a great accomplishment."
He adds how in the past before the preponderance of "super high rollers" — not that long ago, in truth — winning $2 million in poker tournaments in a single year undoubtedly represented a successful year. But today it's less special of an accomplishment, and as his example shows it doesn't even necessarily represent a profitable year for a tournament player.
Negreanu is right — according to Hendon Mob, he was one of 45 players who cashed for $2 million or more in 2017. That's the same number of players (45) who cashed for $2 million-plus in 2016, with 25 or more players also doing so in each of the previous four years.
Here's a look at the number of players cashing for more than $2 million in live tournaments each year going back to 2000 that shows how the number doing has increased dramatically of late:
| Year | Players | Year | Players | Year | Players |
| --- | --- | --- | --- | --- | --- |
| 2017 | 45 | 2011 | 17 | 2005 | 11 |
| 2016 | 45 | 2010 | 9 | 2004 | 8 |
| 2015 | 29 | 2009 | 10 | 2003 | 1 |
| 2014 | 32 | 2008 | 21 | 2002 | 1 |
| 2013 | 27 | 2007 | 16 | 2001 | 0 |
| 2012 | 25 | 2006 | 14 | 2000 | 0 |
Number of players cashing for $2M or more in live tournaments since 2000 (via Hendon Mob)
On its own, this trend is certainly interesting to contemplate for a number of reasons. That said, the great majority of us aren't part of the player pool participating in super high rollers and/or cashing for six or seven figures.
Still, Negreanu's post points to some useful lessons for all poker players, whether they play high, medium, or low stakes or even the "micros."
1. Tournament winnings do not equal profits
The most obvious lesson Negreanu provides is the one discussed above — that tournament winnings do not equal tournament profits.
2. Tournaments can be a challenging way to profit at poker
Negreanu's post also highlights a broader point about poker tournaments, generally speaking. For high-volume players, be they "full-time" or "pros" or however one might designate them, playing tournaments exclusively can be a very challenging way to profit at poker.
About 10 years ago — during the "boom" — Dan Harrington had recently co-authored his popular Harrington on Hold'em series of books on tournament strategy when he sat down for an interview with CardPlayer. One point in particular made by Harrington earned a lot of notice at the time.
"I don't think you can consider playing tournaments for a living," said Harrington, adding that "the reality in [tournament] poker is that only one or two in every 100 players will make any real money at it."
While the tournament circuit has grown considerably during the last decade, it remains the case that those committed to playing live tournaments full time with an eye towards earning a consistent profit face a challenge. And while playing online poker tournaments takes away expenses associated with traveling, there, too, it isn't as easy as it looks to achieve a consistently positive ROI.
3. There is great value in record-keeping
This, I think, is the most valuable lesson Negreanu imparts in his post, especially for players who are genuinely serious about trying to profit at poker. Keeping close records of your play helps you see at a glance how you are performing at different game types and stakes, information that can help boost your chances of increasing your profits by selecting games in which you are better suited to succeed.
With every tournament, make a note of the buy-in, game type, and other distinguishing factors (i.e., the online poker site or live venue, details regarding the structure and payouts, and so on). With cash sessions, similarly keep track of stakes and game types, and with both also have a column noting your results.
Keeping such records not only helps you determine what game types and stakes are most profitable for you, but can also help with bankroll management. Furthermore, keeping records can help you focus more on the long term and be less affected by one or a few losing sessions or sequence of non-cashes in tournaments.
More than anything, keeping accurate records of your play keeps you honest. Negreanu is hardly alone among successful poker pros who not only make the effort to keep track of the games they play and their results, but who also review those records in order to help them going forward.
No matter what stakes you play — or even if you're only a part-time or "recreational" player — if you're at all serious about winning at poker, record-keeping is a must.