5 Tips to Help You Learn to Play Poker Online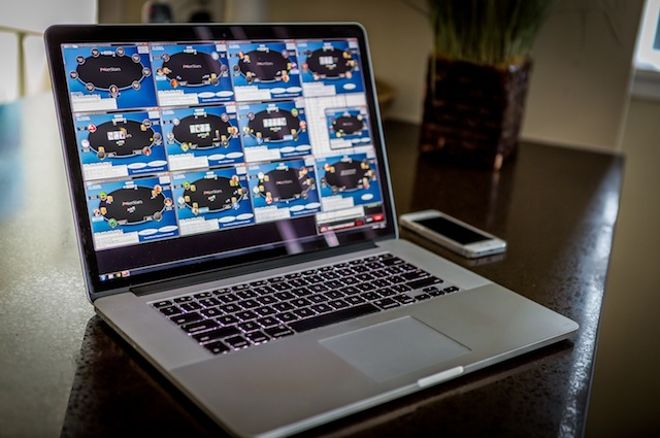 Whether you're new to the game or brushing up on old skills, online poker is a task that anyone can master if given the right guides, tips and time to figure them out.
Whether you're sitting down at online tables or looking back at your poker strategy notes and trying to decide what's working for your game, consider taking a step back and considering these five tips when learning to play poker online.
Sometimes reviewing simple poker rules, revisiting starting hand charts, or just checking through your hand history on PokerStars can get you in the right mindset to build your bankroll online.
Whatever your skill level and whoever you are, these tips can make sure you start on the right track so that you can start playing without interruption or anxiety.
1. Learn the rules of poker
Poker rules are pretty standard across the board. Consider poker hands from high to low and look into the most common rules of the game for Texas hold'em, Omaha and seven-card stud.
Whatever your choice of game, you should also learn the "unwritten" rules of poker to keep yourself sharp.
If you're really new and need a place to start, Texas hold'em is always a safe bet when you're trying to learn to play poker online.
2. Understand the basics with play money poker sites
Play money sites can get you up to speed on the way these poker sites work, so that when you sit down for Spin and Go poker or are at a final table, you can become confident with your abilities.
Play money can teach you how others think at the poker table and teach you the poker skills you need to make it when you switch over to real money play once you feel you've mastered play money poker.
The first thing you'll notice about play money sites is that, with little at stake, players are willing to risk more. Counter this by playing like you mean it; playing tighter than your opponents is actually a real poker strategy that could benefit you in the long run.
Also, use the time to get a feel for reading your opponents. See who is playing aggressively and try to trap them, or if you see someone playing very passively you'll want to be more aggressive against them.
Lastly, let go of the weak draws. They won't get you anywhere, except in a hole with a lost hand.
Other basics you'll want to be aware of when trying to learn to play poker online is where you should go to play! Facebook poker has become very popular with the Zynga-powered Texas hold'em game, but you can also play on the best internet poker sites, namely PokerStars, 888poker or William Hill Poker for both real and play money.
The PokerStars Facebook app also gives players the opportunity to enjoy play money cash games (like Zoom Poker), Sit & Go tournaments and multi-table tournaments.
In the U.S. particularly, play money tables can be appealing because they are the only option in most locations. The tables can start as low as 1/2 and increase to 5M/10M.
Depending on what you're looking for as you're starting out, you may also consider looking into the online poker software you're using to see what will be the most comfortable fit for you.
3. Deposit your money online safely
Figuring out where to deposit your money and how to do it safely can be a bit of a task. Well, the horror stories include players whose nine different credit cards were all rejected when tried as a payment method.
Already, you're trying to figure out how to play poker online, so what else could there be?!
Depositing money online is always a conundrum for new and experienced players alike because money is what you're after (along with the fun). That's why we made this Q&A.
But in the event that you want to make a quick deposit, the best options for you might be NETELLER or Firepay. Having an online poker "wallet" is important if you think you'll be moving money across sites or want a more secure way of moving money into your bank account.
Whatever your deposit needs, these are the different poker deposit options available for players to use.
4. Find a real money poker room
Playing for real money gives you a wide range of options and online opportunities. When choosing your real money online poker site, you should first look at the site's length of time in the industry and its reputation (whether it's an established name or not should be important to you).
Then, decide on the other factors that are important to you, whether it be the software, traffic, customer support or the deposit methods. Opinions vary but these three sites can be considered reliable when playing poker online.
5. Fine-tune your craft with PokerNews strategy section
What's better than poker strategy for dummies, you may ask? Well, honestly, PokerNews. Regardless of your level of play, there are plenty of articles for you. Looking for a poker strategy for beginners? No problem. We have many guides and options so that you can learn the best way to approach your game and to play poker online with the greatest amount of skill.
Feeling like your expertise is expanding beyond into poker strategy for experts? Great! We have intermediate and advanced poker categories for you to choose from, so that you can play PokerStars for fun or become a video poker strategy master.
---
Stay connected. Follow us on Twitter and like us on Facebook!