How to Crush The Colossus: WSOP Advice from Kenny Hallaert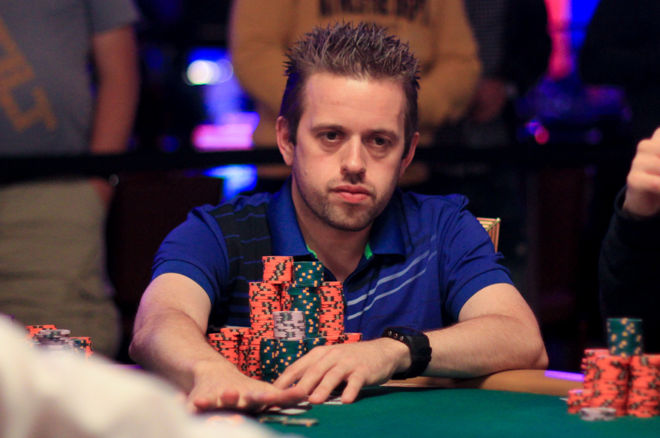 Entering a massive event like the The Colossus III at the World Series of Poker may seem intimidating and overwhelming. The starting stacks are smaller, the levels are shorter, and the luck factor seems to play more more of a role. A well thought-out strategy is a must.
Kenny Hallaert knows a thing or two about navigating massive-field tournaments. He finished sixth in the 2016 WSOP Main Event for $1.46 million and fifth place in Colossus I in 2015 for $182,348. His poker resumé includes $3.67 million in tournament winnings.
Hallaert spoke with PokerNews at the Rio about the strategy involved in deep-entry tournaments like the Colossus and the Main Event.
Playing the Early Game
In analyzing big-field tournaments, Hallaert notes the big differences between The Colossus and the Main Event. For The Colossus, the structure offers players only starting stacks of 5,000 and only 30 minute levels on Day 1. Those don't favor players that go in with a loose play mindset.
"You don't have much time to actually wait compared to the Main Event," he says. "It's completely different, so I have a different approach for both tournaments."
In The Colossus, players don't have time to lose a few pots or they may soon be firing a second or third bullet. Hallaert recommends tightening up your game early on so that you have enough chips to bet when you do make a hand and can get paid off. Missing hands can be expensive in these types of formats, Hallaert says, and can siphon off chips that are much more valuable in a structure like in the Colossus.
"You need to play a little more straightforward," he says. "You cannot really three-bet bluff, that's something you can do more in the Main Event. It's way more straightforward in these types of fields."
I'm not going to fire away bullets if it's not necessary. I'm still going to try and play as optimal as possible.
Another key recommendation? Hallaert says with only a limited stack it's important to be on time so you have more play at lower levels to build a stack. Quickly escalating blind levels are a disadvantage for late arrivers.
In the Main Event, with two-hour levels, he plays many more hands early on trying to see more flops and to exploit the mistakes opponents are making. Hitting a few flops can help a player get paid off from mistake-prone opponents and help build a chip stack.
Another mistake players make in re-entry formats, Hallaert believes, is loosening their normal play or deviating from their game plan because they know there is always a chance to fire another bullet. Taking more risk because of the format is not a good plan.
"I've been fortunate the last couple of years so had a decent bankroll," he says. "I had the option to fire multiple bullets, but I'm not going to fire away bullets if it's not necessary. I'm still going to try and play as optimal as possible and if I bust, I just see it as entering a new tournament for me and I'm not going to shove it in light because I'm saying, 'Oh well, this is just a re-entry.'"
Play as best as possible, he adds, without splashing chips and taking on more risk.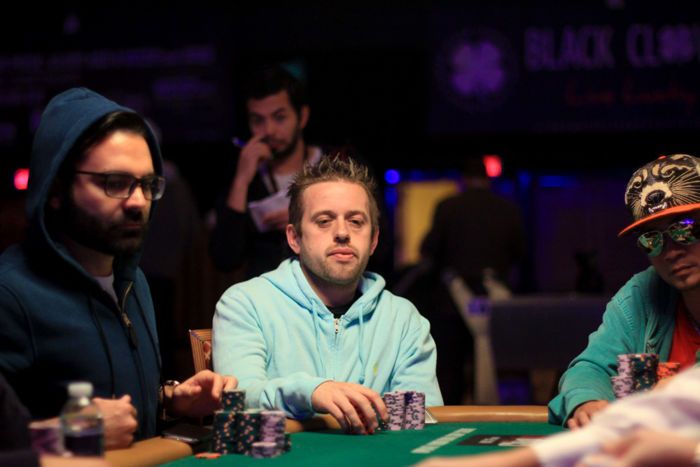 Keep It Rolling and Build Late
On Day 2 of The Colossus, the structure of the tournament undergoes a significant change. Those who advance now have one-hour levels going forward, which should help players begin to amass more chips and open up their play significantly.
"Once you get to the money and the structure gets a little bit better, you can start really playing," Hallaert says. "You can make some bluffs and make some light three-bets for example. Those are all things that are now possible, but hard to do in the beginning."
That early tight play should begin to open up as a player advances further in the tournament.
Once you get to the money and the structure gets a little bit better, you can start really playing
In the later stages of events like the Colossus, when play gets deeper, Hallaert says it is time to further exploit the errors of less experienced players who might still be alive in a tournament with so many entries. Players looking solely to advance in the money may be more ripe to separate from some of their chips.
"Sometimes you see people make mistakes from some sort of pressure they feel or players go into some sort of lockdown and just not playing any more hands," Hallaert says.
A smart player should recognize the playing styles of those at the table and adjust accordingly to exploit those styles and ranges of hands. Later in the tournament offers the best chance at this, with bigger chip stakes and more time to focus on opponents and their tendencies.
"You need to try to look around the table and try to figure out what kind of player each is," Hallaert says. "And try to play as optimal as possible for that type of player."
As players get closer to the final table, less experienced players may begin to play even tighter, offering openings for those willing to open their game up even more.
Hallaert will be back in the Rio for the last day of entries into the Colossus and looking to put his plan into full effect.