Staying in the Moment When Short-Stacked with Justin Oliver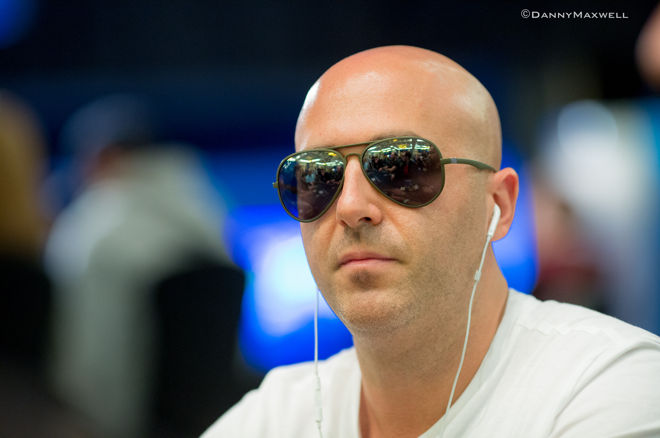 For most of us, being short-stacked is a commonly experienced situation in tournament poker. Sometimes despite our best efforts, circumstances conspire to force us to do what we can while grinding away with a below average stack.
Basic tournament strategy dictates you should if possible avoid becoming so short-stacked that you have too few chips either (1) to make it difficult for an opponent to call when you finally do shove all in, or (2) to make a double-up meaningful enough to improve your chances of going deeper in the tournament.
Letting yourself get whittled down to a stack of just a few big blinds not only takes away most of your preflop options (leaving you in "push-or-fold" mode). It also makes it increasingly hard to do anything to better the situation, as even winning an all-in doesn't necessarily bring you up and out of the "danger zone."
That said, it still happens to the best of us. Perhaps you lose a big preflop all-in versus an opponent whom you only had barely outchipped, and now you are "crippled" (as they say). Or some other sequence of unfortunate events have left you with little chip-wise. When in that situation, many players consider themselves facing what is essentially an uncomplicated math problem, with certain hands worth raising all in with as determined by factors like hand strength, position, and how much you have left to shove.
But there's more to dealing with being short-stacked than simply understanding the math. It's a mental challenge, too, as Justin Oliver helped explain to us this week at the PokerStars Caribbean Adventure.
"It's just about what you have now," Oliver explained. "It doesn't matter what you want. We all want to win the Powerball. We all want 200 big blinds in a tournament. You've got to just play your stack."
Down to just a few big blinds during the middle stages of the PokerStars Caribbean Adventure Main Event, the Toronto player was able to stay strong mentally and persevere, including doubling up once on the bubble in order to survive. He'd eventually go on to finish 30th in the event, cashing for $20,120. That followed an earlier cash in the Latin American Poker Tour Bahamas Main Event last week at the PCA, helping him to move up over the $900,000 mark in career tournament earnings.
Hear what else Oliver had to say about keeping your focus when short-stacked in tournaments, other advice he's learned from Daniel Negreanu, and more about the mental side of poker.
Get all the latest PokerNews Canada updates on your social media outlets. Follow us on Twitter and like us on Facebook!