Talking Poker: Turbo Tournaments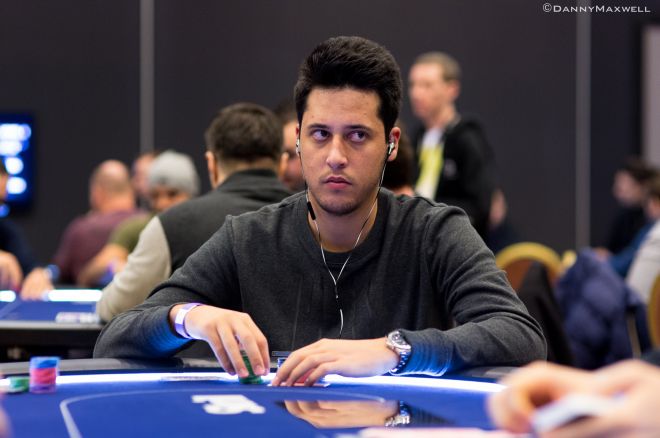 Each week, the Talking Poker series will highlight a particular poker term. We'll give you a clear, to-the-point definition of the term and an example of the strategic concept to which it refers, so that you can start using the term and implementing the related strategy into your game. This week we focus on "turbo" tournaments and the special strategic considerations they require.
Definition
When a tournament is designated as "turbo" it features a faster-than-typical structure in which blinds and antes increase at a quicker rate than usual and levels are often of shorter duration. Turbo tournaments are especially popular online, and many live tournaments employ rapid, turbo-styled structures (especially for low buy-in events).
Example
The recently-released schedule for the 2015 World Series of Poker includes two "turbo" events in which the blinds and antes increase similarly to regular events, but the levels each last only 30 minutes (on the first day, then 40 minutes on Day 2) as opposed to the one-hour levels used in most non-turbo events. Because of the faster structure, the tournaments are scheduled to complete in two days rather than three or more (as with most other WSOP events).
Online turbo tournaments also feature faster structures. For example, on PokerStars tournaments and sit-n-gos labeled "turbo" usually feature five-minute levels rather than the standard 10- or 15-minute levels. Meanwhile "hyper-turbo" tourneys and sit-n-gos on the site typically feature three-minute levels.
Strategic Considerations
The faster structure of turbo events usually is not of great importance during the first couple of levels when starting stacks are often still deep. However, circumstances quickly change with turbo tournaments entering what is normally considered the "middle stage" of the tournament by the third or fourth level — that is, even before the antes kick in.
As such, players in turbos need to be ready to start widening their ranges when it comes to starting hand selection, including when opening with preflop raises, when calling others' raises (preferably with position), and when playing after the flop (e.g., when making continuation bets). Stack sizes can change quickly, too, with level changes sometimes suddenly altering someone's status from medium-stacked to short-stacked.
Rapidly increasing blinds and antes mean that in turbo tournaments players are often forced to make more preflop decisions (e.g., whether to shove all in or call others' shoves) than play postflop poker. For more detailed advice about turbo tournament strategy, see "Pick Up the Pace: Ten Tips for Playing Turbo Tournaments."
Watch and Learn
Besides winning the 2013 World Series of Poker Europe Main Event, Adrian Mateos (pictured above) has a great deal of experience doing well in turbo tournaments, including winning not one but two of them in one day this weekend at EPT Deauville. Hear what Mateos had to say while there both about turbo tournament strategy and the advantages of playing turbo events:
Get all the latest PokerNews Canada updates on your social media outlets. Follow us on Twitter and like us on Facebook!