The 4 Steps To Never Going Broke in Poker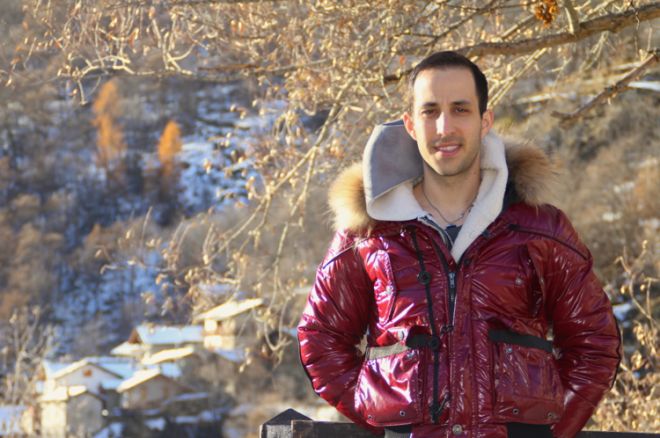 Alec Torelli is a poker professional originally from California, but regularly travels the world. Torelli has over $1.5 million in live tournament earnings and over $500,000 in online tournament earnings. On his record are two World Series of Poker final tables and two World Poker Tour final tables. You can follow Torelli on Twitter, through Facebook, or via his popular blog.
Money is an indispensable tool for a poker player. When you run out you can no longer play. Somehow it seems though, when it comes to swings and managing money, knowing 'what' to do with the money and knowing 'how' to do it are two very separate things. Here we'll focus on the 'how.'
It was the summer of 2008, and I was on a heater. A massive heater. I won, spent and lived as if it would continue forever. It's funny how something as trivial as a card game can make one feel invincible.
Poker though has a way of humbling us. Many dollars later, I learned a painful, expensive lesson: winning is never as good as losing is bad. Practically speaking, the more money you have the less you should worry about earning, and the more you should focus on defending.
It took me over a year to recover. I moved down dramatically in stakes (and ego) and did the only thing I could: grind. I focused on skills like how to manage money, assess risk and developed rules for deciding what limits to play or when to take shots. Here's what I learned.
1) SET GOALS
The purposes of goal setting are plentiful: provide motivation for playing our best, make the game more fun and stimulating, track progress, and liberate us from the burden of choice. The lure of a big game is that one can win a lot of money in one session. But if I know that this month I want to play 100 hours and make $10,000 (assuming I expect to earn $100 per hour), suddenly, I am less compelled to take shots to get there. When I have a goal that is motivating, challenging yet attainable, I alter my priorities toward a less impulsive, long-term focus.
2) SHIFT THE FOCUS
If someone asks how I am doing in poker, my answer is the same: I am even. The logic is this. Right now there is only the present moment and in this moment, there is no change. Whatever downswing I had or hand I lost is in the past.
How does one even interpret the phrase "I'm winning?" Does it refer to today? A week? A year? I can always be up or down. The answer is arbitrary and changes depending on how I define the time frame. Winning and losing only exists in your mind. In the present moment you are always even.
I know I am doing this correctly when I don't lament over folding for 10 hours. After all, if I am always even, then each hand is my first hand.
The only time I take a streak into consideration is when I feel that my opponents will play differently because of it.
3) PLAY WITH INDIFFERENCE
How do I know if I'm playing within my means? I want the game to be comfortable enough not to think twice about going all in on a bluff, but still sting a little if I am caught. If I can pull the trigger yet feel a sting, it means I'm in the sweet spot.
4) TEST YOURSELF
I successfully play with indifference when I do not root for certain cards to come. Favoring an outcome could affect my decision-making.
Remember, the job of a professional is to process the information and use it to make the best decision possible without caring about the result. I can want to win without being emotional. And, after the session is over, I am free to celebrate. And I am also free to care.
Losing a million dollars isn't a problem ... if you have a billion. Regardless of stakes, one must ensure a sufficient supply to withstand the swings of the game.
So what swings can you expect? In cash games, at least 60 full buy ins are necessary. (At a $50/$100 game, with a $10,000 buy in, you need a $600,000 liquid bankroll). More is required for tournaments. I like to use these variance simulators for cash games and tournaments to see just how profound the role of luck is, particularly in tournaments, where the best player in the world can go a lifetime without winning.
Lastly, don't confuse bankroll and net worth. They aren't the same. The former should always be a slice of the pie. Only play with the money you allocated to poker and you'll never go broke!
And now, I'd love to hear from you. What did you learn from your swings? Share your experience in a comment! Your story can inspire others.
For more poker strategy, make sure to tune in every week for new episodes of the Strategy with Kristy podcast. Feel free to send in questions, ideas or suggestions for the podcast to [email protected] Also remember to follow PokerNews on Twitter for up-to-the-minute news.