The Benefits of Taking a Poker Break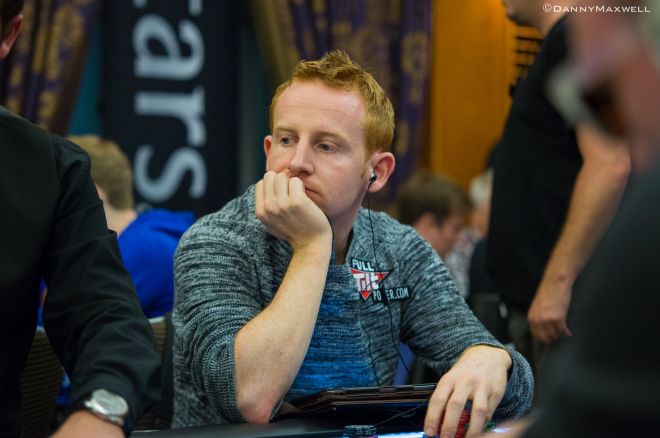 Not long ago, poker pro Dermot Blain wrote an interesting post for the Full Tilt blog upon coming back from EPT Malta amusingly titled "Downswing O'Clock."
Alas for Blain, the subject of his post wasn't entirely amusing as he was reporting on what he characterized as the worst downswing of his career when it comes to live tournaments. Putting a positive spin on the situation, however, Blain suggested five "proactive methods" for dealing with downswings, the last of which was to step away and take a break — something Blain himself did after Malta, in fact.
Poker is a game of highs and lows. Winning and losing pots can cause your mood to swing from absolute elation to crippling disappointment. Sometimes, especially when the lows begin to outweigh the highs, taking time off from the game may be a good choice. There are numerous ways taking a break from poker can be especially beneficial.
Take Time to Reflect
Taking time away from poker can give you a sense of clarity that you lacked before. When playing frequently — or all of your waking hours — your thoughts may become burdened by constant exposure to the game. Putting in many hours where you repeatedly face similar situations also increases the risk of putting yourself on autopilot. Clearly, if you're not truly thinking through your decisions, then you're failing to maximize any edge you may have against the competition.
Time away from the game can allow you to reflect on decisions that you made at the table and make improvements following what could have been losing sessions. Rather than being constantly eager to hop into the next open game, spending a bit of time away from the table can clear your head and give you the freedom to assess and work on correcting any potential mistakes or problems that you may have in your game.
Use Down Time to Build Yourself Up
If you're a player who puts in dozens of hours every week at the tables and is always seemingly grinding whether live or online, then you may find yourself lacking in free time outside of the game. Taking a break from playing can open up time slots in your day to pursue other hobbies or potentially connect with others.
In Blain's post, he recommends visiting friends and family and explains how getting away from poker can be "a great way to see the bigger picture." Taking a break from the game can provide you with a similar opportunity to reconnect with others, including those closest to you. By escaping the card rooms and/or prying your eyes away from the bright computer screen, you can find time to strengthen the social bonds you have with both friends and family.
Using such "down time" to enjoy yourself and not worry about the stresses of poker can actually put you in a better overall mood which can improve your game when decide to hit the tables once again. You'll find yourself more likely to be "up" for poker when you return, the time away having increased your desire to get back to the game.
Manage Your Bankroll
If you're on a downswing — or simply feeling the aches and pains that come with playing and enduring losing sessions — taking a short break from the game can be beneficial to your bankroll, too, when it comes to surviving the dark times. The monotony that can come from long periods of grinding can cause even the best players to lose their focus, and falling prey to a downswing during such times can result in heavy losses.
By continuing to grind when your concentration is not truly there, you are only hurting yourself. Risking your bankroll when you cannot play your A-game will often lead to more losses and plunge you further into a downward spiral. This sort of behavior can become a vicious cycle in which trying to win back your money can lead to you losing even more than originally anticipated.
There is absolutely no shame in opting to take time off to save some potential hits to your bankroll. Returning to the game at a later point down the road can often help to produce better results. And if you're worried about missing out on a potentially juicy game, don't fret, as there will always be another game to come along.
Conclusion
Blain is hardly alone when it comes to dealing with downswings in poker and the need sometimes to step away. He describes a problem most poker players face, even the great majority of us who aren't high-stakes, full-time players, but who do sometimes let the game consume our time and energy in ways that aren't necessarily to be recommended.
Taking a break from poker's constant mental challenge can yield numerous benefits, including improving your game and the quality of your life, generally speaking.
Get all the latest PokerNews Canada updates on your social media outlets. Follow us on Twitter and like us on Facebook!