The Tough Road for a Poker Tournament Pro
Darrel Plant
Donnie Peters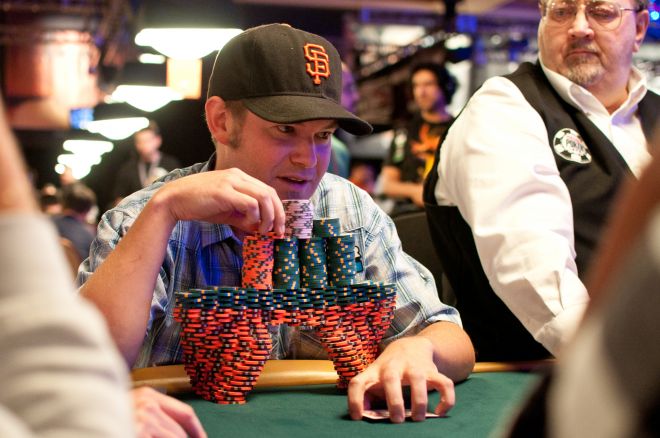 Just over two weeks ago, Darrel Plant penned a piece for Learn.PokerNews.com titled The Tough Road for a Poker Tournament Pro. In the piece, Plant referred to something that was recently written by longtime poker professional Bryan Devonshire — a player with more than $2.5 million in live and online tournament cashes. Devonshire "wrote recently that being a tournament specialist in the United States 'isn't a viable profession' without playing high stakes."
While Plant, like many of us out there, wondered about the statement's truth, he went on to do some digging for us. "It seems like there are so many tournament series out there — and such an abundance of daily games in Vegas, Los Angeles, and elsewhere — that this couldn't possibly be true," he said. "But as with so many things, cold, hard reality emerges from running the numbers."
From there, Plant did just that and ran the numbers. He discussed keeping your eye on the return on investment and tracking tournament take-away, plus he asked if there are enough days that you can play in order to achieve a successful win rate. While the conclusion from all of Plant's analysis may not be catapulting people from their nine-to-five cubicles and into the next poker tournament along the circuit, it does provide a great perspective on exactly just how hard it can be to make it as a professional playing this game.
It has always been said that poker is "a tough way to make an easy living," and we highly suggest you head over to Learn.PokerNews.com to check out the full piece from Plant, plus all of the other great content the site has to offer.
Darrel Plant lives in Portland, Oregon. A computer programmer by profession and a game player at heart, he writes about math and poker at his blog, Mutant Poker. Read more of his analysis of the practicality of earning a living as a full-time tournament player in his article "In the Money."