Us vs. Them: Strategy Advice When Facing the Pros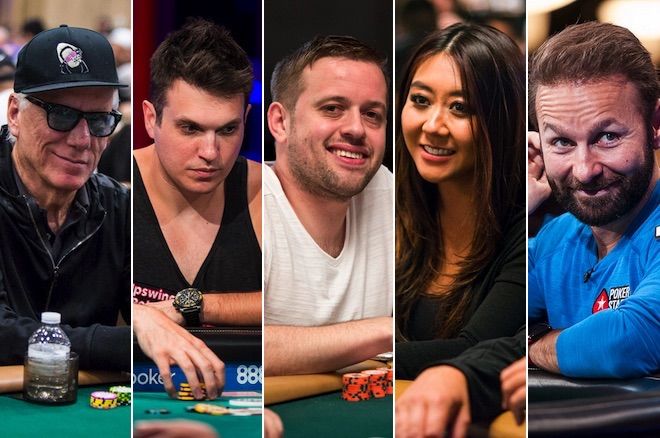 As the Day 2 flights of the 2017 World Series of Poker Main Event continue in the Rio, plenty of Average Joes and Average Janes may find themselves staring at some poker stars they've seen before on TV.
Some players may be intimidated. Some may find it inspirational or a dream come true. Others may come in with guns blazing, ready to knock off a Hall of Famer or take out one of poker's young guns.
But it may be wise to proceed with caution. What's the best approach to take with a player you know may outwit you in skills and experience? PokerNews spoke with a several players — including some top pros — to gain a few nuggets of wisdom about what approach might be best for "us" amateurs to take against "them" at the table.
Going Big
Player: Daniel Negreanu
Career tournament winnings: $34.1 million
With six WSOP bracelets, two World Poker Tour titles, and a mountain of major cashes, Daniel Negreanu is not necessarily a guy you would want to have at your table. Against his obvious skills and reading ability, most players would be shark chum sitting at his table.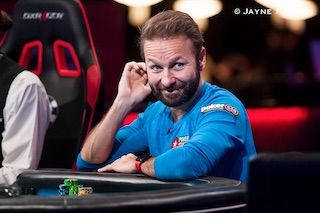 For recreational players, Negreanu recommends becoming a bit of a shark yourself by using a bit of aggression in a tournament. And if you're going to play a hand and if it's not good enough to raise, don't play it.
"You always want to be the aggressor," he says. "You always to be the one putting the pressure on your opponent."
"As a beginner, make your bets bigger. You see the pros make a lot of little small bets because they're just plotting away and swinging jabs. Well, as a beginning player — boom — just pound them with real big bets. Kind of like Qui Nguyen did at the final table of the World Series of Poker Main Event."
Mind Control
Player: Doug Polk
Career tournament winnings: $8.8 million
It's been a nice summer for Polk. He began his WSOP by winning the $111,111 High Roller for One Drop for almost $3.7 million and collecting his third bracelet. Polk advises less experienced players not to overthink the situation too much when a few professionals may be at their table.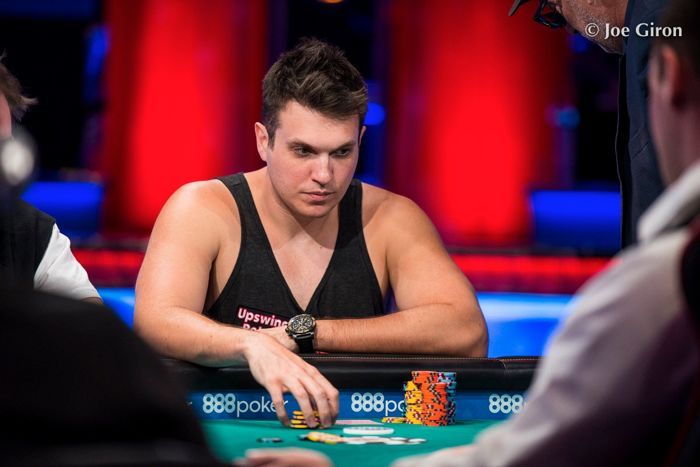 "I think it's really important to keep in mind when you're playing that sometimes you can psyche yourself out [to think] that people are just screwing with you and know exactly what you have," he says.
"Even if you see someone that's a well-known player, they're not as scary as you might think that they are. They still get two cards and you get two cards. There's no reason to start playing very differently."
However, Polk says it is important to be aware of yourself at the table so that others can't learn something from your patterns of actions or movements.
"Pick a position or posture and stick with it," says Polk, who runs a popular poker YouTube channel and training site UpSwingPoker. "Don't do anything differently hand for hand so that you're not giving away any tells from one hand to the next."
Spot Your Spots
Player: Kenny Hallaert
Career tournament winnings: $3.18 million
With almost $2.2 million in WSOP winnings, Kenny Hallaert knows how to navigate big-field poker tournaments. This year, he finished third in the $5,000 No Limit Hold'em Six-Handed event for $238,855, and took sixth in last year's Main Event for just over $1.46 million.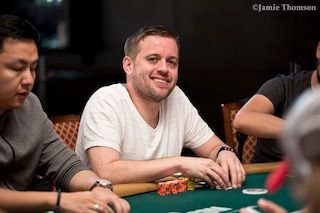 Hallaert definitely recommends trying to avoid playing against many of the pros with marginal hands that may bring trouble. Playing more premium hands with a better likelihood of winning gives the average player a better shot.
"I would start to focus on the non-pros that would be playing at my table," he says. "Try to play more pots against them and avoid the more experienced players because you know that the experienced players will make fewer mistakes against you."
"I would generally have more of a tighter approach against the more experienced players, and would play more straightforward against them rather than the less experienced players. I would focus more on them and try to play pots against them."
Those mistakes made by less experienced players are more likely to help build chips in a tournament and advance a player further than trying to challenge more experienced players who may have a tougher game.
The Unorthodox Line
Player: Maria Ho
Career tournament winnings: $2.18 million
A regular on ESPN and PokerGO's WSOP coverage this summer, Maria Ho brings a savvy game to the felt and a fun personality to a broadcast. She recommends recreational players sometimes to be willing to step outside the box a bit to possibly confuse and frustrate some pros. Unconventional play may lead to some nice pots.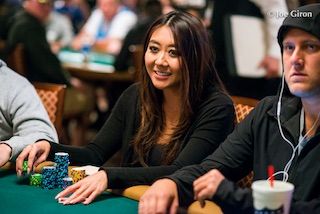 "I think the advantage for a lot of the recreational players is that they know a lot more about the pros' game than vice-versa, and because of that playing a little non-standard against a pro is actually going to be in the amateur's favor," Ho says.
"I would say don't be afraid to do things that may not seem conventional. I think it's completely okay as an amateur to play an unorthodox line."
The fact is, professionals may not always be able to pick up on different bet-sizing and unique plays from an amateur, Ho says. But like Hallaert, she also recommends steering clear of some pros who may have a higher skill level — especially with just marginal hands.
"There's nothing wrong with staying away from certain pros," she says. "People sometimes feel like poker can be a little bit egotistical in a sense that, 'I'm not afraid, I don't want to back down just because Daniel Negreanu's at my table.' But the truth is, also remember that there are probably four or five other amateurs such as yourself at the table, and maybe just pick certain spots against them than putting yourself in a difficult position against a pro."
Lessons Learned
Player: James Woods
Career tournament winnings: $241,000
James Woods has found himself numerous times sitting across the table from some of the best in the game. He's had plenty of success in his years in poker, but freely admits one thing — the pros are always better than he is. For Woods, it comes down to how best to adjust his game to take maximum advantage of the opportunities he does get when facing them.
"I played a lot of these players and I'm friends with a lot of these players, and I've learned a lot with these players," he says. "Accept that you're going to lose to them in the long run. They're just better players."
Woods said because they are constantly working on and improving their games, the pros know it inside and out and live and breathe poker. Most recreational players simply don't have the time to invest into considering every angle in a game. He says the positive from that is that while you may lose in the long run, there is a great opportunity to observe and learn from their skills when you play with them — something that Woods says has helped his own game.
A heads-up battle in the $3,000 No-Limit Hold'em Shootout at the 2015 WSOP typified how he improved by seeing a pro at work.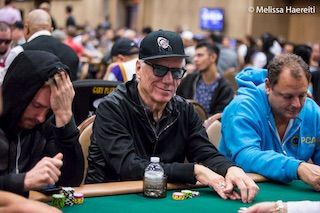 "Playing Doug Polk to get to the final table was one of the great learning experiences of my entire poker life," he said. "My game got better after that experience because I realized, my God these guys are such great players. He'd been at my table all day before we got heads-up, and he had so many nuances to his game that I never thought of. You can learn learn so much if you accept that you're probably not going to beat these guys unless you get lucky or play the best poker of your life."
When the dust settled, Woods had slain the dragon, defeating Polk and advancing to the final table where he finished seventh for $28,832.
Additionally, Woods says to survive against the pros it's important to realize when things work more in your favor. Making big bets with strong hands preflop offers the best opportunity to score wins and nice pots, he believes.
"Once you get into postflop play, they're just going to outplay you on the average," he says. "So my my advice if you've got a premium hand, don't expect to double up and get paid. Just stuff it in there preflop because you're taking away one of their most important skills sets when doing that."
He advises making larger bets and reraises rather than small raises or three-bets so that professional or highly experienced players won't be priced in to see a flop where they can take a pot away.
Plenty of recreational players are in the field this week and hoping some of their bets and bluffs against a few of the professionals bring down pots instead of sending them to the rail. Good luck!