Where Can I Learn and Practice Texas Hold'em?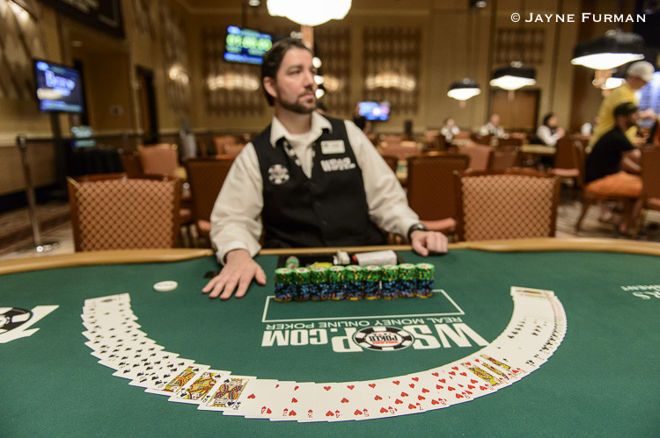 Poker is the world's favorite card game. There are countless variations of the game, with five-card draw, five-card stud, and seven-card stud having been the most popular during poker's early history, well into the 20th century. But Texas hold'em is by far the most played variant today — in fact, when someone says "let's play poker" more often than not they are referring to playing Texas hold'em. So go ahead and Learn and Practice Texas Hold'em!!
Texas hold'em is not a difficult game to learn, although those who have never played may wonder what is the best way to learn and practice the game.
The rules to Texas hold'em are widely available online, including right here on PokerNews. Probably thefirst and most important thing to learn are the hand rankings for five-card poker hands which apply to many different variants, not just Texas hold'em. After that you can learn the order of play, how betting works, and then eventually start studying strategy and how to win.
Books, Articles, and Strategy Forums
There are a number of poker books available to help new players learn the poker rules and basic strategy, although it might be hard for someone new to the game to tell the difference between texts aimed at beginners and more advanced strategy texts. You definitely don't want to wander into some high-level, dense text — sort of like picking up an advanced calculus book when really you just want to learn about fractions and maybe a little long division.
Many recommend titles like Phil Gordon's Little Green Book or Texas Hold'em for Dummies by Mark Harlan as good introductory books. Meanwhile the series of books by Dan Harrington and Bill Robertie on tournament strategy titled Harrington on Hold'em also remain good introductions to basic hold'em strategy as well as tournament play.
Perusing articles here in the strategy section of PokerNews and on other sites can also provide a good start to learning how to play and picking up basic tips to improve your chance of success. Find the search box up in the right-hand corner of the site (click the magnifying glass icon) and enter whatever you want to know more about — phrases like "starting hands in hold'em" or "the importance of position" or "pot odds" and so on — and you'll find several articles helping you with each topic.
There are numerous discussion forums online as well that include beginner-level help with Texas hold'em. For instance, Two Plus Two has a forum titled "Beginners Questions" and most other poker sites have "beginner" sections where you can quickly find answers to basic questions about rules and strategy.
Lessons in Live Poker Rooms
If you happen to live near a casino or card room, you might check and see if they ever hold instructional classes or lessons — you might be surprised. Many do offer such lessons, which are invariably free to attend. If you think about it, it is in the card rooms' interest to attract new players, which is why such free sessions are frequently offered.
Such lessons are usually held in the morning or midday when the card rooms are less populated, and are sometimes offered along with lessons in other casino games like blackjack, craps, roulette, and the like. They also give newcomers a chance to sit down at a table and have a bit of experience handling cards and chips — something that eventually becomes second nature, but can be a little intimidating to those brand new to the game.
Play and Learn from Friends
Getting together with friends and playing poker is of course another great way to learn the game, especially if there are more than one of you looking to find out more about Texas hold'em. Among friends you can be relaxed about mistakes as you learn the rules together, and you can also set the stakes as low as you like — even playing just for chips, if you want — in order to reduce the stress of losing at the start.
Poker author Ashley Adams has written a number of articles here on PokerNews about home games, including offering advice for finding a good game and also tips for organizing your own home game.
For many new players, a home game is the best place to start when learning and practicing Texas hold'em. Some find home games ultimately to be more fun than playing in casinos among strangers, while others will use the home game experience as a springboard into playing in card rooms as a way of seeking new challenges and perhaps playing for higher stakes.
Watch Poker Shows on Television and on Twitch
Televised poker is often a draw that attracts newcomers to poker, generally speaking, and Texas hold'em is by far the most frequently shown game on such shows. Watching the World Series of Poker, the World Poker Tour, and other tournaments can certainly serve as an introduction to the rules of Texas hold'em, while also often providing some insight into strategy as well.
Meanwhile watching some of the more popular Twitch streams featuring players commenting on strategy while playing online poker can also be a way to learn the game, although sometimes the discussion can be a little more advanced than beginners might like. Even so, streamers like Jason Somerville tend to do very well addressing a wide audience — including newcomers to Texas hold'em — and a lot of players have said they've learned a lot from watching his stream and others.
Even watching the Global Poker League shows online — all completely free, by the way — can be helpful to new players, despite the fact that the level of play is quite high and the strategy employed often complex.
Play Online Poker Play Money Games
Another option for those just learning Texas hold'em is to hop onto join of the many online poker sites and take a seat at the play money tables. Nearly every site has play money versions of their games running around the clock — both "cash" games and tournaments — and in a lot of cases those play money games are quite popular.
Experienced players will be quick to tell you that the play money games online aren't quite the same as real money games. As you might expect, such games are populated by a lot more inexperienced or casual players, and as a result the level of play isn't always the highest.
That said, the games are an excellent way to learn the rules and order of play, and they can even in some cases be quite competitive, especially when it comes to sit-n-gos or multi-table tournaments which might feature a lot of loose, reckless play at the start, but are often approached much more seriously by players toward the latter stages.
Another poker author and contributor here at PokerNews, Nathan Williams, recently wrote an article answering the question "How Can You Use Play Money Poker to Make Money Playing Poker Online?" Among the points he makes in the article is to explain how the play money games actually provide opportunities to learn certain fundamentals of Texas hold'em, including good practices that can translate over to the real money games (once you're ready to make the switch).
In any case, do check out the free games on sites like PokerStars, 888poker, partypoker, and others, as they provide a great, risk-free environment to learn and practice Texas hold'em.
Conclusion
Those are just a few of the many ways new players can learn and practice Texas hold'em. Probably the best advice to brand new players is to read up a little on the rules, then find a game and jump right in, since the best way to learn is by playing.
---
Get all the latest PokerNews Canada updates on social media. Follow us on Twitter and like us on Facebook!