There is something special about the World Series of Poker. Every summer players from around the world travel to Las Vegas for their shot at poker glory. Oftentimes this results in players from vastly different backgrounds meeting at the green felt. Take for instance David "Devilfish" Ulliott and Everett Carlton.
The two couldn't come from more different backgrounds. The former is a poker legend in the UK with a gold bracelet, a poker book, and numerous TV appearances to his name. The latter is a grinder from the Midwest who can be found playing the WSOP Circuit and Mid-States Poker Tour (MSPT). Today the two are seated side by side over at Table 99.
Carlton, who resides in St. Paul, Minnesota, used to be a high stakes golf player but took up poker in 2003 after being diagnosed with malignant melnonoma from exposure to the sun. While he was recovering he saw poker on TV and the rest is history. Carlton has $629,809 in total WSOP & Circuit earnings, which includes a Circuit ring win in the 2009/2010 WSOP Circuit Event #3: $550 No Limit Hold'em at Caesars Palace. Last year he finished third in the 2013 44th Annual World Series of Poker Event #17: $1,500 No-Limit Hold'em for $224,455. In addition, the soft-spoken Carlton has made a name for himself on the MSPT where he holds the record for most final tables and cashes with eight and ten respectively.
On the flip side is Ulliott, a brash and talkative player that has established himself as one of poker's first true characters. Back in 1997, "the Devilfish" made a name for himself at the WSOP by winning the the 28th Annual World Series of Poker Event #9 $2,000 Pot Limit Hold'em for $180,310. From there Ulliott went on to rise to poker superstardom in the groundbreaking Late Night Poker television program. Love him or hate him, the Devilfish is truly a poker legend.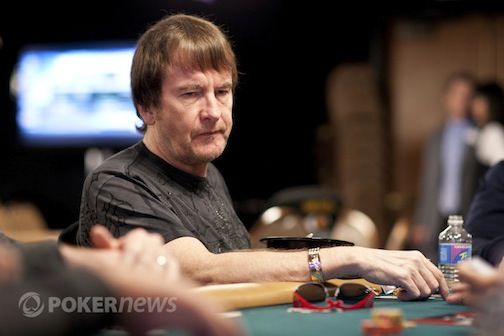 Carlton and Ulliott come from completely different backgrounds and have opposite personalities, but at the WSOP it doesn't matter. Today they will compete against one another amid thousands of others looking to capture the same prize. Poker truly is a great game.