Where to Play Free Online Poker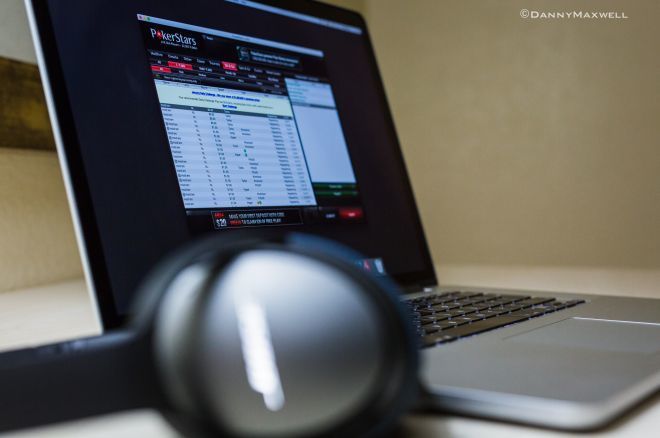 Who said free poker games are boring? From freeroll tournaments to mobile poker apps, there are a lot of ways for you to play poker online for free and enjoy it!
Get a glimpse of the best free poker sites as we get into 2020 and be prepared: the cards will soon be in the air!
Finding a reliable place to play free online poker can be an overwhelming task, especially if you are looking for some fun and you don't want to spend anything.
In case you are new to the poker scene, several online poker rooms offer these types of free poker games with no registration.
The best and most realistic of all free poker sites is the WSOP Poker app.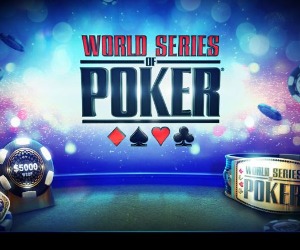 The World's #1 Free Poker App!
Play free poker games and tournaments to win a WSOP bracelet!
Use the MASSIVE no deposit bonus to get started and grind your way to the top. Now accepts US Players!
Play Now
That's where you find the best free online poker games with fake money to play with other poker players from all over the world and engage in exciting Texas Holdem Poker and Omaha ring games and tournaments.
Playing on these play money poker sites helps you understand how poker works and how to use the right strategy to beat your opponents.
Many players started playing online poker from the free games. That's because playing free poker online you can develop your poker skills and learn the ins and outs of popular games like Texas Hold'em and Omaha poker before you decide to play for real money.
Think of Anette Obrestad.
Once poker wunderkind, Obrestad started playing online poker for free — and then, one freeroll tournament after the other, she built the insane bankroll that helped finance games and tournaments for real money.
Use the free poker games online to become a better player.
The best online free poker sites are essential to get some free poker practice. How else could you try our proven poker tips without risking a single cent of your bankroll?
In this article, you find all your best option to play free online poker in 2020.
All these sites have options to play free online poker games with fake money and help hone your poker skills with some good poker practice.
All the site in the list offer mobile poker apps or platforms, so you can play with other poker players on desktop, Android, and iOS.
The mobile poker apps feature the same games and tournaments you find on the desktop versions. Some (like the World Series of Poker (WSOP) app, Zynga Poker, and the World Poker Tour (WPT) Poker app) do not offer options to play for real money.
Others (like PokerStars, PartyPoker, and 888Poker) combine free poker games and tournaments with real money ones - so you can have an authentic 'full poker experience' always playing on the same website.
So, are you ready to start playing some poker? Join tens of thousands of other poker players on these exciting websites, claim all the poker bonuses available right now, and get busy with your first poker hand.
Best Free Poker Sites
Need more information to choose where to play some good free Texas Hold'em, Omaha, and stud games online? Check out the description of all the free poker sites and don't forget you can read even more about them on the reviews published on our list of the top online poker sites.
WSOP Poker
The World Series of Poker (WSOP) Social Poker site is the best free-to-play poker sites in the world. This poker site and mobile poker app comes from the kitchens of Playtika, the same social Casino giant that came up with uber-successful apps like Slotomania and House of Fun.
WSOP Poker is the only option to play no-limit hold'em and pot-limit Omaha cash games against friends, family, and opponents from all around the world.
US players can play online poker games on the WSOP free mobile poker app.
Compared to other free poker sites, WSOP Poker hosts some massive games and tournaments where you compete for awesome prizes, including virtual WSOP bracelets.
Link the WSOP free poker app to your Facebook account to challenge your friends and brag to them when you beat them in a big pot or major free poker tournament.
The WSOP poker app offers the best free poker games online. It is a superb place to practise poker for free and hone your skills without any financial risk to your bankroll.
Play free poker games on WSOP Poker: iTunes, Google Play, and Desktop; free.
---
PokerStars
If you already play poker, you know about PokerStars already.
PokerStars is like a mecca for Poker. It is:
PokerStars is also known for providing great free poker games online — although this isn't a 100% free poker site like the one that operates under the World Series of Poker brand.
This online poker site is known for the breadth of poker games and tournament formats that you can get accustomed to if you're starting and learning to play online.
Playing free poker games on PokerStars is simple:
Register a gaming account (it's free)
Select the 'Play Money' option.
From there, you are good to go. Ready to take on the world.
Pro tip: when you run out of chips, you can top up by taking a seat at a ring game table. That way, you can continue with your free poker games.
PokerStars Team Pro Barry Greenstein joins the action of free Texas hold'em games on PokerStars very often.
As an American player, Greenstein can't play real money poker in the US. So he often shows up at the play-money tables over at PokerStars.
To play free poker games with Barry Greenstein, you'll need to work yourself up to the highest play-money stakes and grow a bankroll able to survive those limits.
Play free poker games on PokerStars: iTunes, Google Play, and Desktop; free.
---
888poker
888poker is another behemoth in the poker scene. They too offer both real-money and free poker games.
The free poker practice mode helps you familiarise yourself with the poker rules and learn how to avoid all the most common mistakes beginners make.
To play free poker games on 888poker:
If you qualify for their welcome bonus, you can also play free online poker games to win real money.
Just for registering with 888poker, you get a free $8 instant bonus to play free poker games and an additional $80 free bonus as you collect status points.
888poker is where you get non-stop cash games, giving you the ultimate freedom to decide when and for how long you want to play poker online.
With the number of players who have signed up for 888, free games for play money are always on offer. You never have to wait long to play a play money cash game or free poker tournament.
And, when you're finally ready to stretch into real-money games, you can take your first deposit, get 888poker to double it, and gain entry into nine free tournaments.
Play free poker games on 888poker: iTunes, Google Play, and Desktop; free.
---
partypoker
Partypoker also allows you to play online poker free and for real money. These games allow you to explore your ability, strategy, and luck.
If you're serious about playing, you can jump right into a free game in the 'Play Money' tab or even go to the free poker school to learn about how to play online.
New players can receive a money bonus for when they decide to step up their game and try real-money poker.
On Partypoker, you can track your progress, take free poker missions for rewards, and grab free poker promotions for a wide variety of prizes and tournament offerings.
Like on 888poker and PokerStars, there are plenty of players on the free partypoker client, so you should never be bored. Free poker awaits!
Play free poker games on Partypoker: iTunes, Google Play, and Desktop; free.
---
Full Tilt Poker
Full Tilt Poker is still a force to be reckoned with.
While it's not the poker site it once was, you can still play on your favourite software against players from all over the world.
Full Tilt now uses the poker platform of PokerStars, but the avatars and other perks of the site are still alive and kicking.
Playing free poker on Full Tilt is as easy as it can be.
Like the other sites, they offer play money games so you can give poker a try without risking any of your hard-earned money.
Go ahead and give the play money games a try; it's a lot of fun.
Like almost all the other real money free poker sites on this page, Full Tilt gives you the option to transition to real money play — if you want to.
You can do so by making a deposit and choosing any of the real money games on the platform, or by going for one of the many freeroll tournaments available.
Don't you know what a freeroll tournament is? Great. You just qualified for the next chapter of this free poker guide.
Play free poker games on Full Tilt Poker: iTunes, Google Play, and Desktop; free.
Free Poker vs Freeroll
Freeroll tournaments are online multiplayer events that cost nothing to enter.
The difference between these free games and the ones with play money is that these are the event where you can win real money.
No other free poker event let you win real money for free. That's why freeroll poker tournaments are hugely popular with beginners.
Play is often reckless on these free poker events, so you have to be patient and smart about it.
Free Online Poker FAQ
What is the best free online poker site?
According to our latest survey and market data, the best all-free online poker site is the World Series of Poker mobile poker app. In terms of hybrid sites (those where you can choose to free and real money poker games), the world's best poker site in 2020 is still PokerStars.
Can you play poker online for free?
You can play free poker games in various forms. You can use a no deposit bonus to play real money games and tournaments (e.g. the one at 888poker), open an account on a hybrid site to combine play money and real money games (e.g. PokerStars), enter a freeroll tournament, or download a free mobile poker (e.g. WSOP Poker).
In what states can you play online poker?
As of January 2020, the only states where you can play online poker in the United States for real money are Nevada, Delaware, New Jersey, and Pennsylvania.
To know what operators offer legal online poker games in these states, check our pages dedicated to PA Poker Sites and NJ Poker Sites. Also, you can follow the legislative process and know when more states are likely to regulate online poker via our US Poker Map.
The WSOP Poker app is legal in all US states.
Additional Readings
This article was originally published on Feb. 17, 2017. Last update: November 28, 2019.